There is no miracle drug or secret that will help you lose weight fast, keep that weight off and become healthier or stronger. You have to begin to respect your body to lose weight and look and feel healthier. However, your mind will play a big role in how successful you are with your weight loss goals. The magic formula for weight loss will you to approach your target with the right mental attitude.
The Right Target
There is a difference between reasonably fast weight loss and rapid weight loss. The latter generally involves drastic dietary restrictions, and unless you are extremely obese, it is not healthy at all. By going on an extremely low calorie diet, you will risk your health, your metabolism will slow down and the moment you come back to a normal diet, all your weight will come right back. Go on to maintain a healthy lifestyle by healthy eating. So, if you want to lose weight, set weekly targets of losing 1-2 pounds. It is important you think in terms of weeks and months rather than days, to reach your ideal weight. If you expect overnight miracles to happen, you will end up frustrated. Make sustainable and healthy lifestyle changes and see where you end up six months from now.
Don't Wait For the Big Start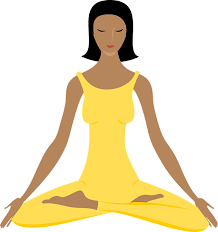 If you have been waiting to find the money and time to join a gym to kick-start your weight loss initiative, you are on the wrong track. A gym or a fancy diet does not present a weight loss miracle. Why not begin losing weight right away with little initiatives like taking the stairs instead of the elevator, walking briskly more often, performing simple muscle toning exercises and cutting out junk food from your diet. All these small and sustainable changes will add up and contribute to weight loss. All other things constant, just climbing a few flights of stairs 2-3 times a day will help you lose 2-3 kg over the next year. As someone said, if you keep waiting for something big to happen, you will miss the little opportunities!
Keeping Yourself Motivated
Achieving any weight loss target requires sustained perseverance and patience. And these qualities depend completely on your motivation level. There are a few things you can do keep yourself motivated. To begin with, rather than simply having an abstract long-term objective, set specific weekly and monthly weight loss targets for yourself. The little successes are what will propel you to your big achievement. Also, if you are not being able to meet your small targets, you will know that you are not on the right track, and something needs to change.
Another motivation technique is finding a group of people who have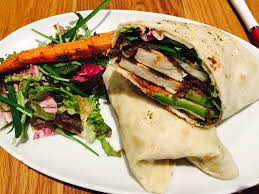 similar objectives. When you are with peers, a bit of healthy competition will start and you will end up motivating each other. The reason a lot of people succeed with gymming is because of the sense of energy and motivation that fills them when they see so many people working at their fitness. If you are into running or cycling, you should easily be able to hook up with a local group with similar interests.
Remember to enjoy the labor rather than torturing yourself. If you try to work out at an intensity level that is beyond your capability, you will end up with aches, pains and dullness, and your gym will suddenly begin to seem like a torture chamber. Whatever exercise you do, do it within your capacity and try to enjoy your body's capabilities. That is the key to losing weight fast. The key to success is not in jumping on whatever others are doing but to do whatever is best suited to your body needs in terms of exercises and healthy eating. This ultimately is the magic formula for weight loss.