COVID-19 has stirred up a lot of trouble in the past few months, changing both how our lives work and how we conduct business. Perhaps the most obviously affected industry in all this has been the hospitality industry, and that's not just from a travel and reservation point-of-view. In my previous article , I went in-depth into what the industry might look like and how it might function post-pandemic, mainly focusing on MICE travel and events. In this article, I'll be pondering over what the future holds for the hotel industry when it comes to non-business events and travel.
Take marriages, as an example. An over ₹100k crore industry, the market for wedding events in India is huge, to say the least. But with the concerns that come with such a large gathering, the effects of the pandemic will no doubt be felt long after it's gone—if such a day can even be envisioned at this moment.
The global crisis has led to a mass cancellation of travel and events, and a shift towards a more virtual model. What with events being a major source of revenue for the hospitality industry, this has hit the industry hard. But now that things have slowly started opening up back again, the hotel industry must prepare for an even greater shift post-pandemic; because while the total lockdown was temporary, post-pandemic brings complications that will effectively change how the industry works for the foreseeable future.
Hotels and Events: During Pandemic
No doubt the pandemic came as a major blow to the operations of the hospitality industry. As restrictions were placed on travel and large gatherings, important revenue sources for hotels disappeared. Concerts were cancelled, business gatherings paused, celebrations limited to a select number of people… Most events were held virtually or had to limit the crowd to prevent the spread of the novel coronavirus.
Of course, the event industry as a whole suffered, with mass cancellations and postponements of pre-scheduled events like concerts, marriages, and more. Such events indirectly affect a huge part of the hospitality industry as well, as they drive huge crowds for booking rooms and halls, restaurants, spas, and other commercial spaces—all of which have been mostly shut during this period.
Hotels and Events: Post-Pandemic
Now that businesses and public spaces are slowly opening back up again, the hospitality industry, too, will see a return in the coming months. However, it's not going to be an easy road for hotel owners. For one, even as lockdowns are lifted across the globe, the mental lockdown within public perception will probably go on for a longer period. The paranoia about health and hygiene that has implanted itself into the forefront of our brains is likely not to disappear anytime soon, especially since the virus itself does not show any signs of disappearing.
In such a case, how do hotels and others in the hospitality industry ensure that they are able to survive and effectively recover their business? To answer that question, we need to look at several key elements and issues that are going to crop up in the coming months.
Hosting and accommodating large crowds
Perhaps the biggest challenge the industry faces is the question of how to manage and accommodate crowds when hosting events. Indian marriages, for example, drive huge crowds of thousands of people to hotel gardens and halls.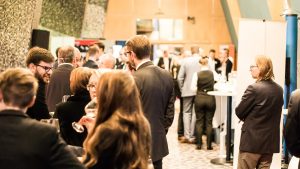 However, the pandemic has necessitated obvious government restrictions on such large gatherings as well as certain requirements from the accommodations themselves. A hall that could previously easily fit 500 to thousand people would now need to cater to social distancing requirements, which will significantly cut down on how many people can be gathered in one place.
The same goes for a small event held in a conference room. While the crowd may be small, the space required would be at least 3 to 4 times larger due to social distancing measures. To battle this, hotels will need more open spaces and better their infrastructure as much as possible.
Resuming travel for events
Once lockdown is over globally, travel will slowly but surely resume. It might take a while for things to get into full swing, but there's no doubt that travel (both local and international) has become an inescapable part of our lives. The glimmer of uncertainty lies in how much of a norm virtual events would have become by the time borders are relaxed again and travel can safely resume.
During the on-going pandemic, it has become much apparent that a lot of the things that previously required our physical presence can just as easily (if not more) be done behind the screen. While leisure travel is likely to resume pretty quickly, the same perhaps cannot be said for concerts as they involve crowds of thousands and have seen success in holding—and even making revenue—from virtual events during the pandemic.
Implementing safety and hygiene measures
A huge variable to how hotels are able to recover will be the health and hygiene measures that will have to be put in place to ensure guest safety. It will fall to the hosts and the hotels to ensure that health regulations are being met, and they will likely also have to bear some measure of accountability in that regard.
Even if the hotel is able to put such measures in place, they will have to find ways to assure both event planners and attendees that all precautions are being taken and that attending would not put their health at risk—a task that will certainly not be easy in the current climate.
Besides, how much liability these hotels would have must also be factored in if the worst-case scenario happens.
Investing costs and resources into recovery
One thing that you might have come to realise while reading the points above is that, before anything else, what hotels are going to need in the coming months is capital and resources. The pandemic saw an almost total stoppage of revenue for hotels, yet resuming regular operations itself is going to take both time and money—both of which hotels will undoubtedly be in a crunch of.
Besides the costs that will go into marketing efforts to once again build back your guest list and assure them of the safety of staying with you, hotels will also need to invest heavily in updating their technology and infrastructure. Guests are likely to prefer minimum contact during their stay, which will necessitate the presence of services such as express check-outs from their hotel rooms, mobile keys, sanitation booths, and more.
The more reassured the guests feel, the easier it will be for the hotel to get back into the swing of things. However, providing this assurance is going to take significant capital investment on their part; something that may not be possible in the current financial climate.
The future for events and hospitality looks rife with uncertainty. Still, this is not the first time the industry has been faced with a challenge. Despite all the risks, it's undeniable that travel has become somewhat essential to human well-being and life and is not likely to go away anytime soon. While the likes of COVID-19 and its consequences have never been seen before, there's no doubt that with proper planning and measures in place, the hospitality industry can get through this period, too, like it has many times before.
Ram Gupta is a hotel management graduate. He is a certified Hotel Administrator from U.S. and MIH from U.K. He has over 40 years of sound experience in the Hospitality industry in India, Dubai, U.K, Europe and Japan and is well versed with all areas of business including acquisitions, mergers, joint ventures, diversification, strategic planning, development and operations. He has been associated with over two dozen luxury and boutique hotel projects and has launched two hotel chains in India. He is currently an independent hotel consultant and could be contacted at ramgupta@bcgglobal.com. Website: www.bcgglobal.com
HOSPITALITY INDUSTRY BOOKS BY RAM GUPTA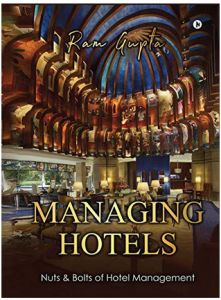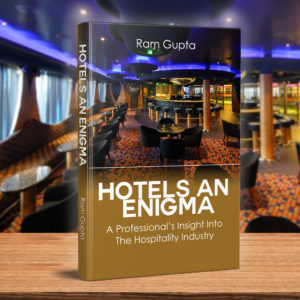 NOW AVAILABLE FROM
ALSO ON,- 
AMAZON KINDLE, KOBO, GOOGLE PLAY & i BOOKS
BOOK STORES IN INDIA
COFFEE CUP – SECUNDERABAD, CROSSWORD – BANGALORE, PUNE, JAIPUR & NOIDA, GANGARAMS – BANGALORE, HIGGINBOTHAMS – BANGALORE & CHENNAI, MODERN BOOK STORE – TRIVANDRUM, ODYSSE – COIMBATORE, OXFORD – DELHI & KOLKATA, STORY BOOK STORE – KOLKATA, TITLE WAVE – MUMBAI, WRITERS CAFÉ – CHENNAI
Hotel Events & COVID – How is the Pandemic Likely to Impact MICE?