A few years ago, if you'd asked someone what kind of food they'd had while on a trip, they would probably tell you about a restaurant near their hotel that served some great local cuisine. The food served at hotels would hardly make it to their top 5 mentions. But these days, you're more likely to hear travelers raving about the food options at the hotel they stayed in. They'll take about the amazing buffet breakfast that was served to them or the incredible food they sampled at the in-house specialty restaurant. Chances are they didn't even have to step outside the hotel to satiate their taste buds.
The hospitality industry has gone through a tremendous change as far as their food and beverage options are considered. Earlier, hotel restaurants would be overpriced and quite underwhelming, but not anymore. More and more hotels, upscale and otherwise, are investing in culinary options to provide their customers with a complete hospitality experience. From investing in design to partnering up with food-focused startups and local suppliers, they're going the extra mile to ensure that their guests don't have to step out of the hotel for any of their meals. It's refreshing to see that the various food and beverage options in a hotel, be it restaurants, bars or grill rooms, no longer look like they were a last-minute addition to the entire hotel design. In fact, each and every element is now carefully added to suit the moods and needs of the guests.
This renewed interest in food and beverage has been caused by a variety of reasons. Firstly, it elevates food to a fine dining experience, instead of relegating it to a part of their daily 'eating schedule'. Secondly, it's a great way for hotels to interact with their customers, understand their likes and dislikes, and give them enough reasons to come back to the hotel again. Last, but definitely not the least, it rakes in a lot of profit for an establishment, while setting apart full-service hotels from limited service ones.
POPULAR F&B OPTIONS IN HOTELS
 Coffee Shops
A good coffee shop is probably one of the most important things to have in a hotel. It's a concept borrowed from the United States, and has become increasingly popular throughout the world. They have replaced erstwhile dining rooms of old hotels and serve as an all-purpose restaurant. Seeing a Starbucks or any other major coffee shop's outlet inside a hotel is not uncommon these days. While other F&B options in a hotel may be time bound and not open throughout the day, the coffee shop provides service (and late night or early morning snacks) to guests round the clock.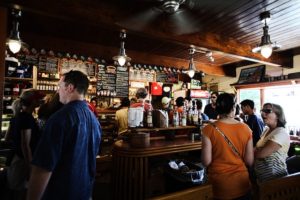 A good coffee shop not only attracts guests and customers, but even locals who just want to take some time off to relax or catch up with friends. With remote working becoming so popular and bulk of the work conducted on laptops and iPads, coffee shops make for a great spot to work while sipping your favourite beverage. It's also a nice place to have meetings with clients or business talks with stakeholders.
 Specialty Restaurants
Hotel restaurants often choose to follow a theme, but multicuisine restaurants in hotels is the latest trend. These restaurants serve cuisines from different parts of the world, making the menu eclectic enough to suit the needs of both those who want to try out new things, as well as the ones who want to get a taste of the local dishes. Some specialty restaurants also include grill rooms, which, as the suggests, specialize in grills and roasts of various kinds of meat, fish, and poultry. Grill rooms have a glass partition that separates the kitchen from the seating area, allowing the customers to see the grill preparation of their choice. Grill rooms generally have a casual atmosphere, often accompanied by pool tables or indoor sports, but a sophisticated ambience with finer cutlery isn't uncommon either.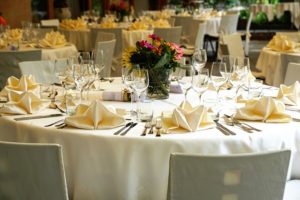 Such specialty restaurants or multi-cuisine restaurants add an interest factor to the hotel. Apart from giving the guests an experience out of the ordinary, it also attracts the local crowd. If done well, these restaurants can be the place where people celebrate everything from their graduation to the 25th wedding anniversary. While smaller standalone restaurants have always been the norm, I have a strong feeling that multi-cuisine affaires are going to pick up in no time at all.
 Bars
Irrespective of whether you have the space or resources for a pool, gym, spa, etc. or not, your hotel should definitely have a bar. It doesn't have to be a large cocktail bar with every kind of drink imaginable, if you can have the basic drinks handy and do a good enough job of it, your bar will receive a fair amount of traction. After all, what guest doesn't like to unwind at the day of the day with a good drink?
Many hotel bars also serve as discotheques or night clubs. Since the entertainment factor is one that is being taken very seriously in the hospitality sector nowadays, these spaces often hold DJ nights and have live music playing in the background. You can often see local artists or even some famous bands playing, entertaining the guests while they enjoy their drinks. These spaces are particularly important for targeting the younger segment of the hotel-growing crowd – the one that likes to party hard and late into the night. If you're offering a combination of good music, great drink, and appetizing snacks, there's no reason why the young adults won't flock to your nightclub to have fun.
 Banquet Halls
Banquet halls constitute as one of the most profitable entities in a hotel. Whether you want to throw a birthday party, host a bachelorette celebration, or even conduct an official meeting, banquet halls fulfill various purposes. They can be converted to a fun ballroom or a serious meeting room, depending on the purpose and occasion. They allow both travelers as well as the local residents to make ample use of the space, depending on their requirements. It's especially suited for weddings and reception ceremonies where, apart from hosting the function itself and taking care of all the arrangements, the hotel can offer accommodation at discounted rates to guests who're coming from other locations.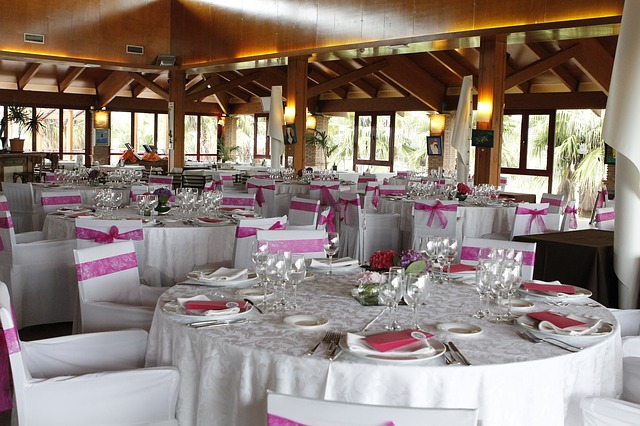 The competition in the hospitality sector is skyrocketing like never before. Both established as well as upcoming names are trying their best to bring in factors that will help them outshine the rest. If you wish to stand out, you really need to make sure that the F&B options available in your hotel are substantial enough to please the guests. Each of them is significant in its own right and has the potential to be a crowd puller. And be it the restaurant or the bar, realizing the role of each is vital to the success of your business.
Hotels An Enigma, a book by the author of this blog is a must read book for all hotel industry professionals. The book is available at www.notionpress.com, flipcart.com, infibeam, amazon.in, amazon.com, amazon.uk and will soon be available in leading books stores at Mumbai, New Delhi, Bangalore, Chennai, Kolkata, Udaipur, Goa, Jaipur, Coimbatore, Pune and Trivandrum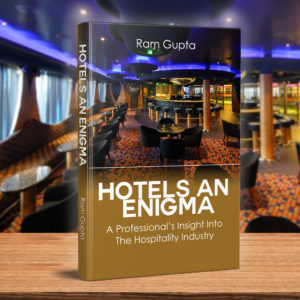 Ram Gupta, the author is a hotel management graduate from India and Germany; He is a certified Hotel Administrator from U.S. and MIH from U.K. He has over 40 years of sound experience in the Hospitality, real estate industry in India, Dubai, U.K, Europe and Japan and is well versed with all areas of business including acquisitions, mergers, joint ventures, diversification, strategic planning, development and operations. He has been associated with over two dozen luxury and boutique hotel projects and has launched two hotel chains in India. He is currently an independent hotel consultant and could be contacted at ramgupta@bcgglobal.com. Website: www.bcgglobal.com