In this 7 Steps To Results Guide you will read the strategies to walk the 7 steps to success in any of  your endeavors in life. Here is a brief account on what this FREE book contains.
 Preface
 Have you heard of the Will-o'-the-wisp? These mythical creatures, appearing as light blue flames, are seen by travelers as they pass through forests. They dance just out of reach, flickering in and out of sight, leading people on a merry dance through the swampland. Forever elusive, the will-o-the-wisps have been known to drive men over the edge, men who undertook a mad pursuit to catch them … and failed.
In many ways, success is like that. Many of us recognize the tantalizing way in which it seems to be forever beyond our grasp. Every time we think we can make a grab for it, success coyly takes a few steps back and we're left reaching for thin air. After several such futile attempts, we're left with no other option but to turn around and walk away, telling ourselves dejectedly that, maybe, success wasn't meant for us.
I've been where you are – on the verge of almost giving up. I've lost hope and the will to strive. I've dismissed success as a myth, reserved only for those who had a lot of money or fortunate individuals luck smiled upon. I've known despair and I've gotten angry at my miserable fate. I've shouted sour grapes and declared success to be a fickle friend who would eventually leave you for someone else.
After all that berating, I am here to tell you that success is not some unattainable goal. It's not a whimsical demand from life, and it's certainly not something that will happen suddenly or overnight. Success is a test of your patience, your willpower, and your strength. But for all that, success is a reality that can be achieved, but you've got to go after it with passion and have a strategy in place.
That's right, strategy.
We all think of success as something magical, something intangible. Instead, let's call it a journey; a journey with a roadmap, a path, milestones, and a destination. And like every other journey, you have got to plan everything, right down to the smallest detail or you're going to find yourself stranded at airports or settling for third-rate hotels because all the good ones were booked in advance.
There's one thing I'd like to clarify here – I do not believe that there is only one road to success. Each individual has to undertake the journey in a way that suits him best.
Let's say you want to take a trip to New Jersey. Now, you can reach there by train, plane or car . Regardless of how you choose to travel, there are certain things you will have to do, like plan a budget and book the hotel room.
Similarly, the journey you choose will be unique to who you are, but certain steps are key to the process of planning. After years of experience, I've realized that the journey to success can be broken down into 7 distinct stages, which are as follows:
Take responsibility for your life
Set your goals
Plan and create a road-map
Fix a deadline for your goals
Believe that it's possible
Start acting
Cultivate a sense of gratitude
It's time to embark on your journey to success. Come join me?
Step 1: Take Responsibility For Your Life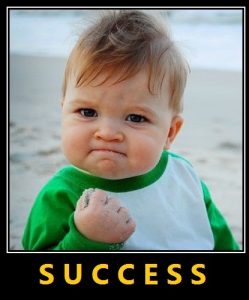 It is certain that unless you take responsibility for your life, progress is difficult. And without progress, you cannot make any headway towards success. So step 1, be responsible for your destiny and you'll finally have the opportunity of changing it.
Step 2: Set Your Goals & Be Specific About What You Want
The success of any task or assignment can only be measured against well-established and defined goals. These goals have to be within the parameters of measurable or comparable scales. Vague goals or objectives will only help the failure to embrace the person trying to achieve them. Read on how to succeed in your mission.
Step 3: Create a Road-map of Your Journey
If you want to reach a particular destination in life, it is one thing to define that destination but equally important is to define, understand and plan a road map to reach that destination. This will act as a guide to you to reach that final goal….this step explains how to do just that.
Step 4: Make Deadlines & Stick to Them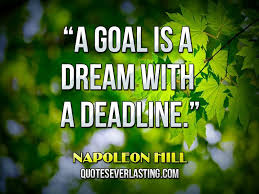 It may be one thing to set objectives and goals in life, it is quite different to achieve them. To be successful in whatever you have decided to achieve, you need to work on a well thought out plan with a clear road-map and measurable deadlines. The importance of achieving deadlines cannot be overemphasized. Here we discuss some aspects of the process that will ensure success in your achieving the goal.
 Step 5: Believe It Is Possible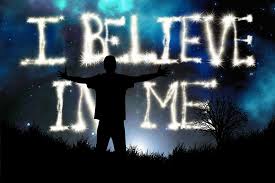 I cannot imagine if anyone can achieve a goal or objective unless he or she has an absolute faith that yes "I can do it" or more positively "I will do it". Having faith in oneself to achieve something is winning half the battle, rest is your inputs in the task. Firmly believe that you can do it and it will be yours…read on
 Step 6: Start Acting … Now!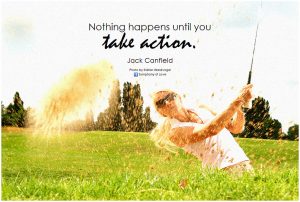 It is a known fact that to achieve anything in life one has to do a number of things. The most important of these "to do things" is taking action and massive action. Unless one acts nothing happens. Yet I find people most hesitant to do just that. Here is why this happens and how to overcome the shyness to act to act, get results and ultimate success.
 Step 7: Practice Gratitude to Receive Abundance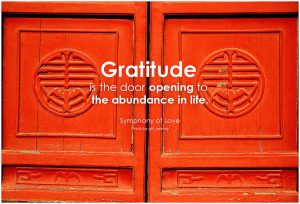 For many expressing gratitude seems to be a very difficult proposition. A simple "Thank You" is all that is needed to express your gratitude. It is perhaps one of the greatest expressions of humbleness and defines your own attitude to life. Always express your gratitude graciously, it will make you stand out from the crowd.
This was a preview of the book. Interested to succeed in whatever you are doing?
Go ahead, Download the book from here, it is 100% FREE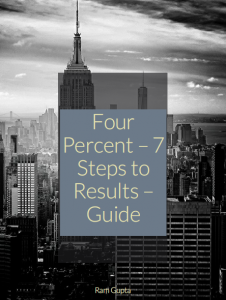 To your SUCCESS!