"To Taoism, that which is absolutely still or absolutely perfect is absolutely dead, for without the possibility of growth and change there can be no Tao" – Alan Watts
We in the hospitality industry tend to aim for perfection. Sometimes we ourselves are perfectionists, but more often than not, we're simply adhering to what has been reinforced time and again. Perfection has always been the realm of traditional hotel brands, where maintaining the highest standard is the modus operandi. But, do the same rules apply to that hard-to-define space of 'boutique', or independent, hotels?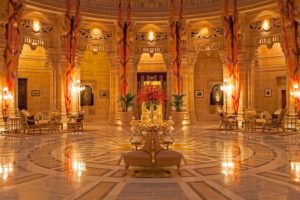 Boutique hotels themselves are directly oppositional to the hotel-chain approach. The Highland group defines 'boutique' hotels as those 'unique in style, design-centric, either independent or affiliated with a smaller brand system, with 40 to 300 guestrooms'. While other giants have their standardization protocols in place, a boutique hotel necessarily needs to be more individualistic and personalised.
There are a few key areas where boutique hotels are glaringly different. For starters, they are small scale – as the definition suggests. You will not be greeted by doorman outfitted in crimson livery and gold buttons. And you certainly need a formal dress code to feel at home in a boutique hotel. You could walk into a boutique hotel wearing Bermuda shorts and Tee-shirt and pass unnoticed; but do so in a 5 star luxury hotel, and you're bound to invite quite a few raised eyebrows and admonishing looks.
Boutique hotels also have more communal spaces where guests can interact with one another.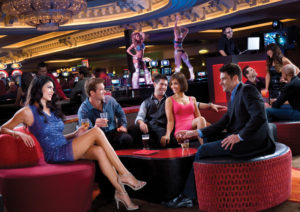 Character and personalization is the highlight for these hotels, where everything from the design to the service is quirky, locally-sourced, individualized and defines norm. Furthermore, the cutlery will not be arranged in the typical 'fine dining' manner that one sees in 5 star hotels and neither is the food served from the left of the diner. Instead, the meals in boutique hotels are a far more casual affair. That doesn't mean they don't put thought into their menu, only that they skip the frills and fancy and focus on good service and comfortable eating. Here, the restaurant adapts to your individual tastes and quirks rather than the other way around.
However, it's been observed that the practices in these hotels have been surprisingly close to those followed by the big chains. The Hyatt's and Meridien's have made their mark on the world for quite a time now, and it's no surprise that they continue to set standards for others. But boutique hotels are an exception to the rule. In this article, I aim to understand how imperfection is playing a big part in redefining this particular hotel space.
Wabi-Sabi is the Japanese ideal that is derived from Zen philosophy. It seeks to find beauty in the natural processes that exist in the world around us. These natural processes cannot be curbed, or controlled. They are governed by the laws of time and space, which leads us to the tenets of impermanence and constant change.
When it comes to applying this concept to boutique hotels and their experiences, one cannot literally translate it. I'm not advocating a flawed sense of service. However, in all other respects, the analogy is sound. Current trends in the industry actually demand this kind of change and innovation. The cornerstone of brand identification today is experience – and a differentiated experience at that.
Consumers are also differentiating between 'tourism' and 'travel' – where adhering to a strict itinerary and having a hotel that is too alienated from its surroundings is fast losing its appeal. People value experiences that are more familiar and consonant with the place they're visiting. One can see why Airbnb is so appealing to such a consumer, since it involves more personalization and localization than the standard hotel chain.
Implementing the Approach
To understand how imperfection works in the current boutique hotel experience, one has to focus on two core things: User-friendliness and comfort. I'll also be giving examples to illustrate the places that are actually trying to implement a similar approach.
     Good, Economical, and Unique Design
When you don't standardise, you have to create the most innovative space possible. This may be in line with local architecture, may involve the use of niche materials, or may just provide a bare-bones approach with the intelligent use of space.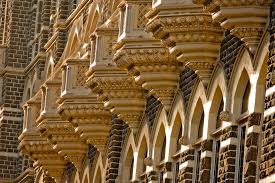 Here, the takeaway is that there is no template that you should follow. In fact, deviating from standard practices will be the best approach to take towards your design. The 21c Museum hotels, for example, which focus on making their space a 'contemporary art museum'; or the Little Green Bay hotel in Croatia, which hides exquisite interiors underneath a rickety farmhouse façade. Torrelblanc in Spain is another great example of rustic design that uses local materials – dry stone walls and olive trees make up most of the hotel.
Eco consciousness also seems to go a long way when it comes to these hotels. Take the case of the Kayal Island Retreat in Kochi. Here, the cottages are built using only recycled and reclaimed materials. The food, too, is sourced from local fishermen – making this an immensely sustainable venture.
    Going Beyond the Hotel Space & Local Flavour
Hotels that take you beyond their four walls, providing a fully immersive experience of your surroundings as well are valued immensely by consumers. The Glenburn Tea estate in Darjeeling has a few suites and common areas, where you can engage in the standard outdoor hike, bird-watching, and fishing. True to its name, though, its selling point is the Tea Experience that starts with a short film on Glenburn itself, takes you through the entire tea making process and back into the tasting room. They also have local cooking classes that add to the experience.
Another example that integrates local flavour very well is the Nimmu House in Ladakh. This is a 30-room property that was reconstructed in 2012. The cultural significance, however, is that it belonged to the former king of Ladakh, and has been restored keeping that heritage in mind.
Authenticity is here to stay, and the more aligned your boutique hotel is with your natural environment, the more Wabi-Sabi you implement.
People have been bringing in foreign architects and personnel into spaces that are completely alien to them, while ignoring the local support, assistance and flavour that is needed to add to the personalized experience. This is changing fast as industry professionals realize the value of integrating local flavour into their spaces.
  'Lean' Luxury
Lean luxury is derived from the understanding that the typical notion of luxury and comfort no longer appeals to the modern traveller. Gone are the days when people looked for diamond-studded glasses or gold-gilded beds. Excessive opulence is passe. What people do appreciate are little personal touches that make them feel like they're being looked after.
Personalisation also means that, sometimes, you just can't please everybody. Since boutique hotels now use a lot of analytics and consumer data to provide targeted services, giving an experience that is 'not for everyone' makes it altogether more exclusive.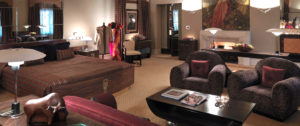 An example here would be the Crane Hotel Faralda, Amsterdam. Set in a converted crane, this place is fairly quirky but it does provide spectacular views of the city. While those who're a little unsettled by heights may avoid it, the experience is still unique.
Over-the-top branding and grandstanding is losing its ground. Boutique hotels – the rebels of the hospitality industry – are deviating from the norm and defying convention. They may not boast of impeccably placed dinner tables, but they will offer up a culinary experience like no other. They may not be up-to-date with the Ps and Qs to impress royalty, but they do offer a warm, friendly environment that feels like home away from home. And their list of amenities might not be long and impressive, but their story incorporates the local community, the environment, and cultural heritage, redefining the scope of hospitality once and for all.
Ram Gupta, the author is a hotel management graduate from India and Germany; He is a certified Hotel Administrator from U.S. and MIH from U.K. He has over 40 years of sound experience in the Hospitality, real estate industry in India, Dubai, U.K, Europe and Japan and is well versed with all areas of business including acquisitions, mergers, joint ventures, diversification, strategic planning, development and operations. He has been associated with over two dozen luxury and boutique hotel projects and has launched two hotel chains in India. He is currently an independent hotel consultant and could be contacted at ramgupta@bcgglobal.com. Website: www.bcgglobal.com