With the eco-conscious mindset taking firm root among people, it is no wonder that many industries have adopted green initiatives. And, the hospitality industry has been no exception in this regard. Hotels – both big and small – have been making sweeping changes to keep up with the trend. From going paper-free to plastic-free to waste-free and more, hotels are constantly incorporating ways in which they do their bit in saving the environment and attracting guests who share the same values.
Plenty of hotels also try to decrease their carbon footprint, and in that attempt, have invested in various technologies. Power consumption, however, still remains the biggest concern. Hotels spend approximately 60% of their total expenditure on lighting, water heating, and HVAC, and naturally, they want to find better ways to reduce their energy bills.
The answer is a solar photovoltaic system. If designed well, it will not only reduce your energy bills by a significant amount, but the shade provided by the panels on the roof will also help keep the temperatures down.
But before you rush to install solar panels on your property, make a checklist with certain parameters. It will help you find the right solar company that will provide you with their services for the lifetime of the installation.
Here are some guidelines that will help you choose a solar provider –
What's Their Track Record?
One of the most important parameters for choosing a sustainable solar energy partner is checking how long they've been in the business. According to the findings by the U.S. Bureau of Labour Statistics, only 50 per cent of solar providers remain operational beyond the first five years.  So, while there's nothing wrong in choosing a young company, there is a high risk that it will go bankrupt before your warranty of 25 years is up. And if that happens, it means your warranty is wasted, and you will have to look for another provider for maintenance and pay in full for their services. So, it's best to choose a company that is at least over five years old.
Are They Fiscally Fit?
Another way to ensure the provider you choose will stay in business for a long time is by looking into the company's earnings and analyses online. You can also check their partner or parent company's financial stability to help gain a better idea and determine if they'll be able to withstand a few setbacks without completely shutting down.
Take into account the financing options the company provides as well – cash, loan, lease, or entering a power purchase agreement (PPA). This is not for any other reason than to avoid any nuisance when you finally reach the payment stage. You will be back to square one if your collaboration with the solar company falls through towards the end only because of the transaction method. So, if you already know how you're going to pay, make sure any company you consider offers that option.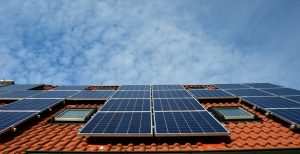 Do They Have A Stellar Reputation?
A good name in the industry is important as it gives the company credibility. And a good reputation is built on consistently good delivery of service as promised. So, feel free to ask them for their operations statistics, which will include information about their project cycle times, on-time delivery, first-year system performance, and more. Choose a company that monitors all activities closely and knows how to explain the way they deploy their maintenance teams. All said and done, no amount of certification and industry experience will matter if they rack up a bad reputation among the customers. You will have a lot of questions and doubts about the installation and maintenance, and if you can't approach the company with these queries, you'll be in a tight spot in the future. So, make sure to read the reviews before taking the next step.
Which Bigwigs Have They Worked For?
The clientele of the service provider is another aspect you should look into. While you won't get a lot of information from small companies and private housing properties, if they've worked with a well-known brand, your decision-making process becomes a whole easier. It's because reputed brands will do a thorough assessment before working with a company, lessening your work. Check what kind of projects they've worked on – home installations, office installations and more – and if they've worked with a brand in the hospitality industry. If they've already worked with a hotel, it means that they have a better understanding of the requirements and they will bring additional expertise to the table.
What Does Their Warranty Look Like?
For any product, the warranty is indispensable and the same goes for solar panels. But unlike other warranties, the ones for solar panels come in two parts – one for the equipment and the other for the performance. Most solar providers offer a 10-12 years' warranty for the equipment and a guarantee for up to 25 years for the performance. So, when you're deciding on a company, look for one that offers equipment warranty for at least 10 years and a performance warranty of 90 per cent for 10 years or 80 per cent for 25 years.
Although the initial investment for setting up solar panels might be expensive, going the sustainable energy route will help you save millions in energy bills in the future. You'll only have to pay for maintenance, and even for that, the warranty will cover most of it. So, don't waste further time in going green, and with these points in check, you will be able to choose the best provider according to your requirements.
Ram Gupta is a hotel management graduate. He is a certified Hotel Administrator from U.S. and MIH from U.K. He has over 40 years of sound experience in the Hospitality industry in India, Dubai, U.K, Europe and Japan and is well versed with all areas of business including acquisitions, mergers, joint ventures, diversification, strategic planning, development and operations. He has been associated with over two dozen luxury and boutique hotel projects and has launched two hotel chains in India. He is currently an independent hotel consultant and could be contacted at ramgupta@bcgglobal.com. Website: www.bcgglobal.com
NOW AVAILABLE ON AMAZON