I know you may not believe me or even laugh at me if I told you that you can make money blogging. And…..
It is simple. Take three decisions before blogging and two actions after blogging and see the fun.
Of course, every money making task, job or activity cannot be taken lightly or for granted.  It is going to be your business. It needs to be treated as such. With utmost respect, dedication and care.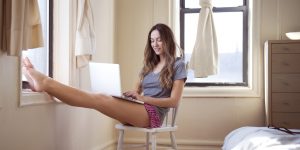 You definitely need to do your preparation before you start blogging for money. Yes, for this job you need not wear your formal suite and tie. You can sit at your desk in your pajama and start putting your thoughts in your word document on pen the down on paper.
Now here is what you need to do before you start writing. You should decide on what you will promote or sell.
You can make your own product.
Or
You can promote someone else's product
One more option will become live, once your blog starts attracting eyeballs. You can offer space on your blog for others to advertise their product or services.
Once you have chosen on what to promote, your need to do a bit of research on the net to find out what people are looking for. What challenges and issues people want answers for?
And now you are ready to pen down your thoughts.
You write your blog addressing those issues and offer a simple solution. Done? Once people start accepting you the one who has answers to all their problems, you get a promotion.
Yes literally a promotion, from Joe Wolf, you become Expert Joe Wolf. Cool?
Naturally in all your blog posts, in addition to solving their problems theoretically, you have also embedded a link to the product that will practically address their issues. They get a solution and you get the money for selling the product you are promoting. So you are in business!
Is this not a cool way to make money from the comfort of your home?
Now here is something I need to ask you.
You want to make money or you want to make lots of money?
I am sure your answer is "lots of money"
So how do you do that?
Simple, "learn and earn formula".
Yes, it is that simple.
But from where do I learn, who will teach me?
Wait, here is the answer. See for yourself.
About six months back I was in the same spot. I did not know where and how to start.
Then, like a magic something strange happened. I received an innocent looking mail from someone I was hearing for the first time. Hesitatingly, I opened it and read it at least four times. I did so out of disbelief that how in the world the author of the mail sent me exactly something that I was searching for?
The mail offered a done for me Internet Marketing system for FREE, yes for FREE. Can you beat that?
I did not waste any time. I registered myself with the system. Once I received my login details I took a tour of the back office. I was surprised because the system not only offered a total done for me marketing platform; it also offered valuable training which will not be available anywhere even for a thousand buck.
It is so simple to use.
To make money blogging all you need is these simple actions:
Blog Daily –Get Traffic – Sell Product & Get Paid!
And guess what? Their members, who follow the system to the Tee, are making a killing
So what do you think?
Getting In? Simply CLICK BELOW, watch the free video, enter your email and open your own online store.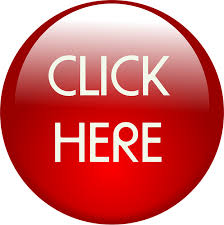 To your marketing success!