Wondering how to use Facebook for business?
Well read on, your answer is here.
Are you a newbie in the online business world? If so, you're in for an exciting journey. With your website up and running, you are already open for business. Now all you need is social media to help get the word out. Where do you turn first? That's right- Facebook!
Even though there are many social media channels out there, using Facebook for a business reaps better rewards. With over 1. 8  billion monthly active users, it is the best place to start your social media strategy and take your business to new heights.
If you're interested in giving a boost to your online endeavors, here are some Facebook for business tips to get you going
Set Up & Optimize Your Facebook Page
The first step towards using Facebook for a small business is to create your Facebook page. Once your page is set up you are going to optimize it so that you get maximum traction. Here are a few important pointers to keep in mind when you're setting up a business page with Facebook.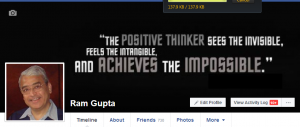 The About Section
This is one of the most crucial aspects of your page, so you should spend some time writing a crisp and catchy description about the business to bring out what it has to offer and how you stand apart from others. You can add links to your website, information about the history of your business, and testimonials from a few happy customers. Also, make sure to add eye-grabbing text in the short description section that appears on your Timeline. It's the most prominent part of the About section and should make an impression from the word go.
The Cover Photo
The cover photo is probably the first thing that catches people's eyes when they land up on your page. It appears whenever anyone hovers over your page name and is also featured on the News Feed. And since now there are no rules or limitations surrounding the cover photo, you can add as much text as you deem fit. However, you might want to keep it as crisp, clutter free and creative as possible.
Aim For Your First 100 Fans
Now that your business page with Facebook is ready, you need people to come an 'Like' it. And since your page is absolutely new, you can't look for leads right away. You need visibility, so invite the people who already know you to like your Page.
Here are few more tips that you can use to get more followers/fans and boost your business with Facebook:
Send out an email to your friends, family, and colleagues and invite them to like your Facebook page and check out your new online business. Give out a little detail about the kind of things you'll be posting on your page and what your business is about. Make sure to include the link to your Facebook page and your website as well.
Run a Facebook ad campaign. Use your target keywords and you may be able to achieve your first 100 followers for as little as $50. Spending a little bit of money for social proof is never a bad idea.
Add a Facebook Like button on your website. Even though you don't have a lot of traffic on your website now, this will add credibility to your business.
Network With Other Similar Businesses
Business and Facebook go hand in hand with each other, but the trick to scaling higher on this platform is to spend time on it. Networking with other businesses is more or less under used; however, it can prove to be an effective way to get visibility. Just log into your business page and start liking other pages. You can also comment on their posts and share it with your audience. Just make sure you're going about it smartly and don't come across as a business trying to spam its competitors.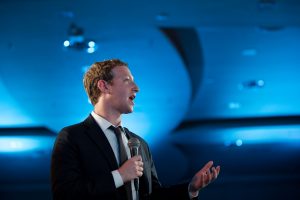 You could also look for other businesses that are complementary to yours. For e.g. if you're selling hair accessories for little girls, connect with a business that sells children's dresses. Once you've liked their page, leave genuine comments on few of their latest posts. This will give you visibility among the audience of their audience who happen to be your target audience as well.
Direct Your Facebook Audience To Your Website
Once you have a good number of connections on your Facebook page, you can think of directing these people to your website now. The easiest and most commonly used technique is to use informative blogs. Yet another tip is to use some attractive pictures of your products on your Facebook page with a link to your website.
The trick is to give a give a convincing enough call to action that promises to give more information about your products or services on your website.
Create Your Email List From Your Facebook Audience
Marketing on Facebook is a great idea. However, unless you connect with your audience on a personal basis, you won't really get through to them. The best way to build long lasting relationships with your customer base is through emails.
You can start by sharing free reports, whitepapers, free webinars, or contests to get people on to your e-mail list. It's also highly recommended that you create a tab on your Facebook page for people to drop their email addresses. Keep sharing posts on Facebook, asking your followers to sign up for your newsletters, because they are more likely to respond to posts they see on their Newsfeed.
So, there you go! Following these quick Facebook for business tips should give you a good head start with your marketing strategy. If you keep at it diligently, you'll start seeing results pretty soon. And over time, through a process of trial and elimination, you will understand what works for your audience and what doesn't and that knowledge will help you refine your marketing efforts even more
I hope you found this article interesting. If you have any tricks and ideas that have helped boost your presence on Facebook, do share it with me. Because it's only when we start exchanging ideas and collaborating with each other that we're going to be able to move towards a successful online business.
Stay tuned to my Facebook for business blog for more insightful articles from my side. There's a wealth of knowledge I'd like to share with you and I am just getting started.
Before I wrap up this blog, I have a gift for you – it is 100% FREE. Please check out this
It's world-renowned and over hundred twenty thousand people have turned their lives around using the system.
Vick Strizheus, creator of this system and the high traffic academy speaks simply, but with authority, and walks his members through various stages of inviting prosperity into their lives. I have interacted with countless people who are now minting money thanks to the 7 Steps to Results guide. And they couldn't be more thankful that they were introduced to it at some point of time in their lives.
So go ahead and take a look. It's will only take 10-15 minutes, but the impact it has on your life will be long lasting. You'll thank me later. Oh, and did I mention before that it's absolutely free?
You're out of excuses now, so click on the link below to
Check out the 7 Steps to Success guide – it is 100% FREE!.
See you back here soon!