Setting Up Your Facebook Profile?
 Read this to avoid mistakes to attract more business….
A Facebook profile is a must for every small enterprise and startup if they're hoping to attract consumers and establish themselves as an influencer within their industry. Now, setting up a profile on Facebook and managing it doesn't seem like a backbreaking task. All you have to do is write a few cool lines in your description, put up an attractive profile picture, and collate some quirky content, right?
Nope, it's not that easy!
Often, new entrepreneurs make a few basic mistakes when creating a profile on Facebook. If you don't avoid them, your page just might become one of those that never get any engagement and are doomed to anonymity. If you don't want that happen to you, here are some of the top blunders you should watch out for
Putting Up A Terribly Clicked Selfie As Your Profile Picture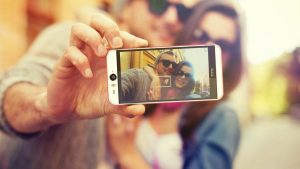 Your profile picture is the first thing that anyone notices about your social media profile. If it's a personal account, anything goes. Selfies, groupies, pictures of your pet, abstract art, cartoons – they're all okay when you're talking about personal profiles. But, for professional purposes, the profile picture has to be something that represents you or your business, like the logo or your company's motto. Keep clear of anything that makes you look unprofessional or your consumers will lose confidence in you.
2. Ignoring The Cover Photo On Your Timeline
Cover photo is that huge, banner-like image that sits right on the top of your Facebook page. While people are unlikely to see it when your post lands up in their news-feed, if they visit your page directly, the cover photo is the most striking thing that captures their attention. So, never leave it blank.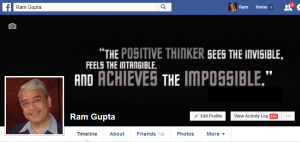 For the cover photo, put up a picture that reflects your brand's identity. You can have it custom designed by a professional, and include some information about your business or have really cool copy to draw people's attention towards it.
3. Leaving The Intro Section Blank
It's never a good idea to leave any section blank on your Facebook page, but the 'Intro', specifically, is your first chance to say hello to your audience. Leaving it blank is unprofessional and you're losing a golden opportunity to make an impression on your visitors.
Your intro should have a short and crisp description about your business. Add keywords or key phrases that will explain to your audience what you're offering and what they stand to gain by being associated with you
4. Leaving The About Section Blank
Think of the 'About' section as a more detailed version of the 'Intro'. It is for people who want to learn more about your business. So, while you keep changing your intro according to the latest trends or season or whatever is relevant to your business, you can leave the About section with an awesome detailed description about your brand.
5. Choosing Random Featured Photos
Featured photos are those 'public' photos on your timeline that are visible to everyone. You are allowed to select up to 5 featured photos and they are an excellent way for your customers to know you better.
Avoid selecting random images for your featured photos. Select the ones that showcase your business best. They should speak volumes about it, represent your ideals, and convey your goals. So, carefully pick out the best images and make it look professional.
6. Setting Your Profile As Private
It is perfectly alright, and sometimes recommended, to keep your personal Facebook profile private, but not your business profile. The whole point of taking your business online is to be discoverable. And your Facebook page is supposed to aid that discovery. Anyone who stumbles onto it should be able to view the awesome work you're doing and what you have to offer your audience. You never know what might convince them to do business with you.
7. Forgetting the Follow Button
Last but not the least, forgetting to enable the 'Follow' button on your Facebook profile will lay to waste all efforts of building the page. If you have cool things on your page, people will want to follow you and get updates from you. Unless you have the Follow button enabled, they won't be able to do that. So make sure you give them a way to stay in touch with you!
Before I wrap up this blog, I have a gift for you – it is 100% FREE. Please check out this
It's world-renowned and over two hundred thousand people have turned their lives around using the system.
So go ahead and take a look. It's will only take 10-15 minutes, but the impact it has on your life will be long lasting. You'll thank me later. Oh, and did I mention before that it's absolutely free?
You can also download my
FREE e-book,
7 Steps To Success Guide from here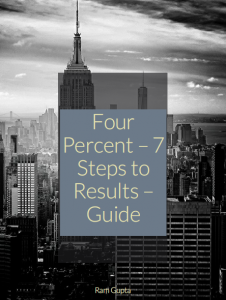 See you back here soon!
.
\