Running kids in lobbies, shrieks and yells in the garden, children cannonballing into the swimming pool, their incessant chatter in the restaurant, and the sudden crash of glass or China, followed by high pitched laughter. To some people, this conjures up visions of merriment and gaiety, at the center of which are lovely, angelic, children; but to others (and by that I mean holiday goers who're looking to unwind in peace and quiet) this scene can be something right out of a nightmare.
Andreas Diefenbach was of a similar mind when he and his partner Astrid Stiefel established the Dolce Vita Hotel in Bavaria. Since its onset in 2007, it has had a strict over 16 policy that has ensured guests the relaxed holiday of their dreams. In his words, "If, as they say, children are the guests of the future – we'll wait until the future." A pretty sound philosophy: keep the guests of today happy and when the guests of tomorrow grow up, make them happy in their own time.
The Perks of Going Child-Free
The market for adults-only hotels definitely exists as shown by Holidaycheck's survey wherein 41.6% of users voted in favour of such hotels, with only 8.2% people being strictly against the idea. This shows that there's a huge amount of people who would, if given the option, opt for a hotel free from the chaos and cacophony created by kids. The majority of these people tend to be singles on vacation, either alone or with friends, childless couples, and business travelers i.e. people who crave peace and quiet.
While earlier, both travelers and hoteliers shied away from being outspoken about their need for adult-only hotels, this inhibition has long since been overcome. From putting disclaimers like U-14 and U-16 to imply that kids below 14 and 16 weren't welcome, booking websites like TravelMyth and H10 hotels have created entire sections boasting a large line up of adult-only hotels. And for the people who say that it's unethical and have long arguments about why children shouldn't be banned from certain hotels, all I have to say is if so many hotels can claim to be child-friendly, what is wrong with others being adult-friendly?
Where There are Pros, There are Inevitable Cons
Unfortunately, everything has its own set of negatives, and adult-only hotels are no different. One of the biggest cons, in this case, is a financial one. While adult-only hotels bring in an ample amount of guests, there are some expenditures that only families make, such as extra beds, a lot of room service, spending on game rooms, all of which hotels lose out on when they cut the kids out of the deal, causing a possible dent in their bottom line. But by making a menu of services that would appeal to adults, such as massages, spa treatments, yoga classes, and guided walks hotels can make up for the lost money quite easily.
This one isn't exactly a con of child-free hotels, but more so a worry on behalf of all those traveling with kids. It is very likely that with more and more couples choosing not to have kids, the number of hotels that actually accommodate kids will fall to the point where parents will no longer be able to find places to bring their little ones to. But I don't believe something like this is going to happen, and it's all needless worrying over nothing at all.
The Cues We Can Take From These Hotels Doing It Just Right
One of the biggest reasons hoteliers shy away from going child-free stems from the fear of backlash from the media, critics, and those wishing to travel with kids. It's a perfectly valid fear given how harshly people speak out about the things that don't appeal to them. But here too there's a solution because if done with the right amount of tact, you can make your going child-free establishment come off as practical instead of a campaign against kids in general.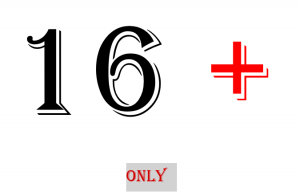 For example, a premium resort in Coorg is the perfect getaway for those who're looking to experience nature while being nestled in the lap of luxury (and of course blissful child-free silence). However, they were quite clever and tactful in promoting their 12 and above only rule, attributing it to the "steep gradient of the terrain" that is unfriendly towards children.
Yet another resort in Uttarakhand has employed a clever bit of marketing. Spread across 100 acres of undiluted greenery, this resort is among the best spas in the world, one that combines the principles of Ayurveda, Vedanta, and Yoga to give its guests an experience that'll leave them feeling rejuvenated and energized to get back to the hectic lives they lead. Their approach to a child-free hotel is to attribute it to their mission to ensure a peaceful and serene environment. They don't allow kids below the age of 14, and only open their Jacuzzi, sauna and steam to those above 18.
Finally, a hotel in Ibiza uses the hustle and bustle of this partying destination to promote itself as an oasis of peace and quiet, free from loud music and the sound of excited kids. Since the spa is attempting to transport you away from the sound of Ibiza, it really won't be a thorn in anyone's side that they're keeping the kids out too. A good technique, I must say.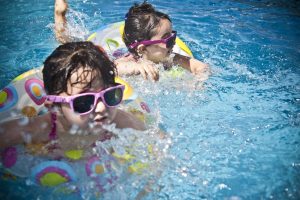 An endless amount of arguments can be made for each side, but I belong to the school of thought that goes along the lines of 'To each his own'. If you find the idea of a child-free hotel appealing, either to make or visit, you have the freedom to do so. On the other hand, if there are those who find child-friendly hotels more wholesome, they shouldn't be grudged their choices or their demand for peace and quiet. It's definitely a thought worth pondering over, don't you think?
Ram Gupta is a hotel management graduate. He is a certified Hotel Administrator from U.S. and MIH from U.K. He has over 40 years of sound experience in the Hospitality industry in India, Dubai, U.K, Europe and Japan and is well versed with all areas of business including acquisitions, mergers, joint ventures, diversification, strategic planning, development and operations. He has been associated with over two dozen luxury and boutique hotel projects and has launched two hotel chains in India. He is currently an independent hotel consultant and could be contacted at ramgupta@bcgglobal.com. Website: www.bcgglobal.com