In recent years, being health-conscious has become a way of life. People started eating healthy and hitting the gym, but they quickly realized that staying fit was just one aspect of complete well-being. Fueled by the need to feel more and be more, the crowd went on a pursuit to find true wellness. And for many, going away on trips was one of the ways to achieve that goal.
The lifestyle shift, from fitness to well-being, became a rage amongst the elites. As this trend trickled down to the bourgeoisie, the result was a classic cause and effect relationship scenario where the consumers' interests propelled a huge rise in the wellness industry. And the two industries that felt the ripples were tourism and hospitality.
The Rise of Wellness Tourism
There's nothing more convincing than seeing numbers and percentages make a strong case for something. And if you look at the numbers involving wellness tourism, it proves one thing – the industry is not going to slow down anytime soon. It saw a phenomenal rise with an annual growth rate of 6.5% from 2015-2017, which is more than double the 3.2% growth rate for tourism overall. In 2017, the wellness tourism industry was at $639 billion and is expected to reach $800 billion by 2020.
Over the past five years, Asia has been the #1 gainer in both wellness tourism trips and revenues, with China and India ranking #1 and #2 for growth worldwide, adding over 12 million and 17 million wellness trips respectively from 2015-2017.
The Reason Behind the Numbers
The driving force behind almost every trend these days are the Millennials and the Gen Zs. And they have a host of reasons to seek out wellness offerings, the most important among them being the growing number of chronic illnesses and rising stress levels. More and more people are looking for ways to take care of themselves – physically and mentally – and the attitude has shifted to proactive rather than reactive. This means they actively take care of themselves in various ways instead of waiting until they fall sick.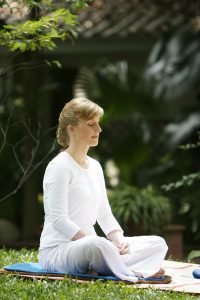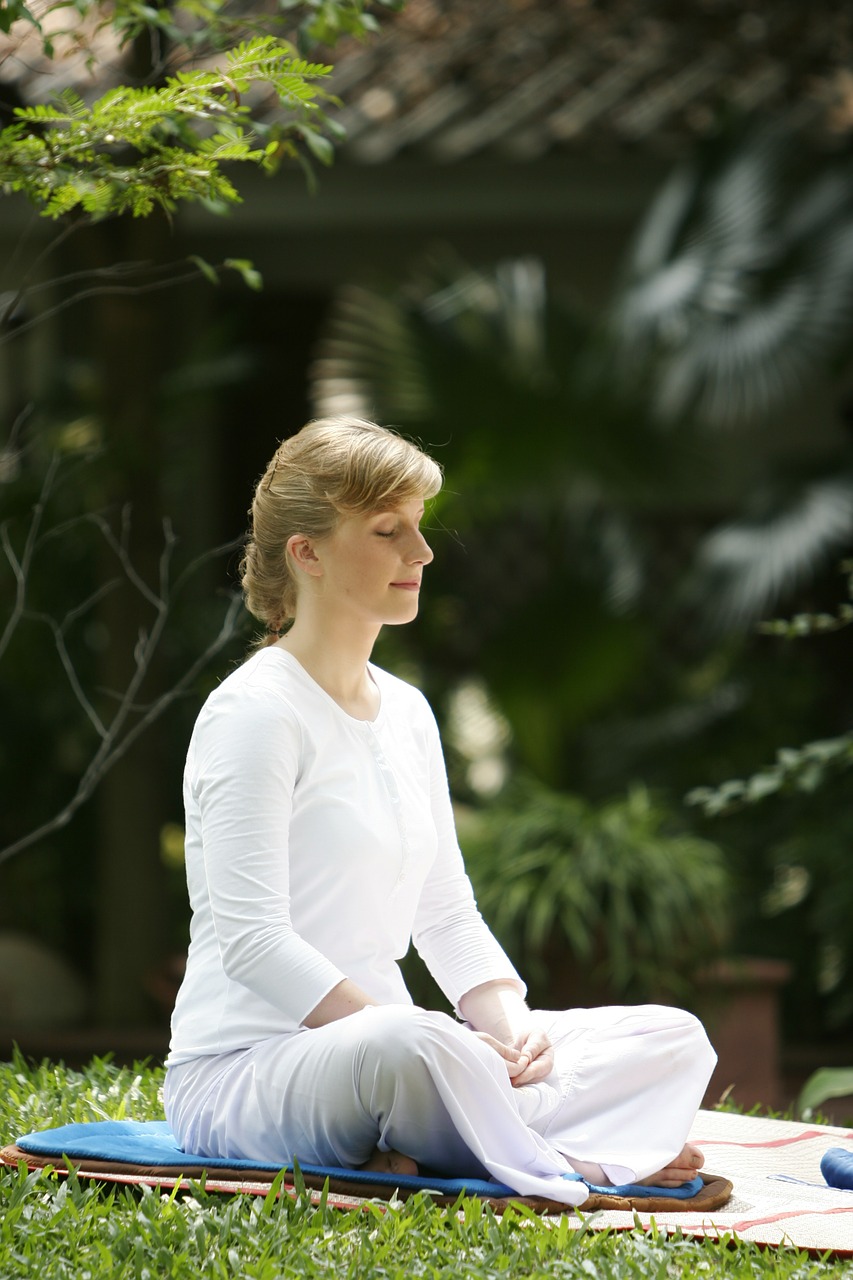 Awareness is another crucial factor in this shifting psychology. With information on almost everything easily available, people's understanding of wellness has widened. As a result, they're constantly looking for more ways to achieve it. However, they have a more aesthetic approach towards wellness, choosing to combine it with travel and tourism for a more impactful experience. This way, they get to enjoy a trip that exposes them to the culture of a place and local experiences while letting them work towards a feeling of holistic wellness.
And thus was born wellness tourism. Needless to say, the hospitality industry was quick to notice the change and even quicker to adapt. Now, wellness is incorporated in everything they provide.
Designed for Wellness
Remember the last time you went on a holiday? The hotel you checked in to probably didn't have a gym room on display. But with more people getting on the wellness wagon, hotels are now putting wellness services front and centre. Guests have also come to expect more from hotels and demand a variety of wellness services. Even in the mid-tier and low-tier hotels that don't offer meditation rooms or cooking sessions with the experts, you can expect essential oils in the bathroom and complete blackout curtains in the room to make sure you have a soothing bath and a nap that will get rid of your jetlag.
Premium hotels, however, set the wellness bar high, housing everything from fitness centres equipped with the latest gear to boutique spa facilities that leave you rejuvenated to spaces reserved for exclusive activities like yoga, meditation, cooking, and more. They take it a step further and make sure the rooms have exercise tools and machines, air and water purification, and futuristic technology that enhances lighting depending on the guests' activity. Infused with essence oil and incense sticks, bathrooms are also not left behind. From creating a natural bathing experience with pebbled floors to shower heads that imitate the feeling of an actual rainfall, a lot of thought goes into giving the guests' a relaxing shower time.
Services That Go Beyond
For some, wellness begins and ends with hour long spa sessions, complete with music and aromatherapy. However, different people will pursue different ways of rejuvenation. Unwinding through a rafting trip in a Class IV river rapid brings many as much happiness as doing yoga by the pool. Some hotels in the US also give their guests the option to choose between a 60-minute run on the treadmill and a 5-10KM running route through the city. To top it off, they have different routes that allow guests to explore a place's culture while they're out for a run. In many instances, hotels also tie up with wellness brands, be it fitness brands for equipment, cosmetic brands for bath or spa supplies. They also hold specialized classes by fitness experts, cooking experts, and more.
Meals That Give You Nutrition And Nirvana
Travelers nowadays are much more aware and concerned about their health and their diet than they were back in my day. For them, being on the road is not an excuse to eat unhealthily. If anything, it's one of the reasons to focus more on healthy eating. And, having understood the growing need to eat healthy, hotels are now on board with the rising trend of organic eating. But how do they incorporate into their services? The answer – by offering food that is organic, healthy, and locally sourced.
As a result, many hotels are now rolling out healthy menus chock-full of superfoods, packed with antioxidants, and nutrients that would please even the pickiest of eaters. Menus are being curated keeping in mind that a health-conscious traveler would rather prefer local cuisines, fresh fruits, organic bread, and seasonal vegetables as opposed to eating the rich luxurious meal offered by the hotel. Hotels have even begun catering to people with specific food choices and have options like 'vegan' and 'gluten-free' on their menu. But that's not all. A huge part of healthy eating includes going green and saying no to chemicals, plastic, and wastage. To summarize, clean, healthy eating is part of the bigger picture of wellness – health of the planet and the health of the people.
Conclusion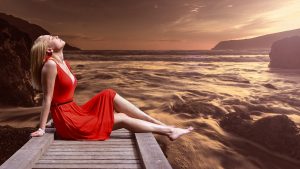 Hospitality is a dynamic and ever-evolving industry. And with the growing number of people becoming more conscious of everything – from awareness of the self to that of the surrounding environment, it seems that the industry will completely merge into one that focuses primarily on wellness and well-being. Hotels across the globe have been coming up with new ways of incorporating this wellness revolution into their offerings.
Walk into any five-star hotels, and you'll be met with the first-rate gyms, spas offering thoughtful, nuanced treatments and elaborate menus calibrated not for late night gluttony, but for maintaining nutrition on the road.
Surely this is an interesting convergence of trends: the much vaunted millennial luxury traveler is more interested in wellness than ever before, perhaps enough to knock off Michelin Stars from their wish list. And, as a hotelier, you can't help but agree that the wellness factor is both a moneymaker and an aesthetic halo that serves as marketing eye candy to lure the millennial traveler.
Ram Gupta is a hotel management graduate. He is a certified Hotel Administrator from U.S. and MIH from U.K. He has over 40 years of sound experience in the Hospitality industry in India, Dubai, U.K, Europe and Japan and is well versed with all areas of business including acquisitions, mergers, joint ventures, diversification, strategic planning, development and operations. He has been associated with over two dozen luxury and boutique hotel projects and has launched two hotel chains in India. He is currently an independent hotel consultant and could be contacted at ramgupta@bcgglobal.com. Website: www.bcgglobal.com
NOW ON AMAZON