In December'17, the Crowne Plaza, Atlanta hosted a conference to discuss "the rapidly evolving business travel landscape and how hoteliers can hold these travellers' interest while providing the experiences they crave". In that they broadly identified two set of business travellers: the fast-paced fresh graduates who had a fairly modern approach to everything and the mature and sophisticated business executives in their 50s and 60s.
Here, Meredith Latham, head of Crowne Plaza Hotels, Americas at InterContinental Hotels Group, pointed out that as the age gap widened, a different set of expectations became the norm on the road. Where the younger travellers aimed for a work life balance, the older generation of travellers were more straightforward in their approach. They preferred to wrap up work and head straight for the comfort of their homes. Their younger counterparts, on the other hand, wanted to explore the place after completing work and make the most of the travel opportunity presented to them.
Either way, there were certain traits that were common to business travellers across various age groups. They were described as
Reliable: Their business was available through the year, unlike leisure travellers who depend on the holiday season. Apart from that, business travellers mostly arrived during the weekdays and left before the weekend kicked in.
Loyal: After a nice experience, business travellers would prefer to go back to the same property on their next visit. Their loyalty was quite consistent.
Easy to please: Business travellers, to quote one bed and breakfast owner were, "in late, out early, and don't spend a lot of time in the room, which cuts-down on wear-and-tear and use of facilities". If the offer was good, business travellers were often willing to accommodate an okay experience. Notably, these guests were not desperate, but a bad experience could bump them out.
Not cost sensitive: As most of the business trips were reimbursed by the company, attempts to bargain-down the rates were historically quite rare and decreasing further with time.
Since recession, business travelling had expanded to a great extent. According to the Global Business Travel Association, in 2015 $1.25 Trillion was spent on business travel globally. That's a 6.5 per cent increase over 2014, and growth of another 8 per cent was projected until 2018.
With commerce and economy striving for a virtual presence, the age demography and psychological demography of business travellers have one thing in common: the Internet. Yesteryear or young business travellers are smart people with smart gadgets, and generally on the lookout for free Wifi. Technologically sound stay options attract them the most – a factor that hotels should ideally make the most of.
According to a report of the Global Business Travel Association's research and education branch "Hotel Technology Study: How Do North America-Based Business Travelers Use and Feel about Hotel Technology?" a majority of business travellers said they would directly book a room with a hotel if it meant they would get free Wi-Fi.
When it comes to hotel technology, Internet access holds the topmost position for guests, especially business travellers. According to the same study of the Global Business Travel Association, 55 per cent of Americans spend at least one-hour per day in-room access to the internet for business with a similar share of 48 per cent for leisure.
Satisfaction with in-room internet access is generally high, with 75 per cent in terms of connectivity and speed but slightly lower with 62 per cent in terms of security. Also, 73 per cent of business travellers use Wi-Fi in a common area of the hotel as well.
In addition to that, business travellers are interested in using a variety of technology amenities that most hotels do not offer as of now. Some most commonly suggested amenities are more regular outlets and USB outlets, streaming services, and in-room chargers for laptops and phones.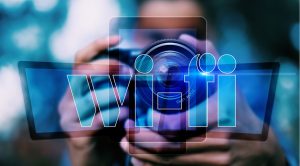 Millennials most commonly chose streaming services as a preferred amenity they would be interested in while medium and high frequency business travellers most commonly chose to maintain "guest profiles" to deliver a personalized stay.
Frequent business travellers are also in favour of a hotel mobile app. 60 per cent of these travellers have downloaded at least one of the major hotel chains' apps on their smartphones, 54 per cent have have at least two apps, and one-quarter is downloading at least three.
Business travellers most often use hotel apps to check the status of a reservation (43 per cent), manage their rewards points or account (43 per cent) and book a stay (39 per cent). In general, business travellers regularly use hotel apps and are largely satisfied with its services.
Studies show that an ideal business traveller app is a combination of check-in support, lounge access and premium wifi — a trio that is referred to as the 'Holy Trinity of Prized Traveller Benefits'.
To optimize the travel experience, hotels should consider Bleisure Travel for their guests. Bleisure Travellers are simply those who combine business and leisure travelling. For example, if a business traveller is attending a conference on Thursday and Friday, he/she might like to extend it through Sunday for nearby hiking, sight-seeing and other leisure activities. Or if they have a Monday morning meeting, they might go on Saturday and take their spouse along for a get-away weekend.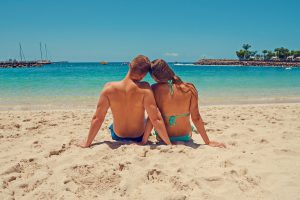 According to a BridgeStreet Global Hospitality report, 60 per cent of travellers reported having taken Bleisure trips, with 30 per cent adding at least two additional days to their trip.
The idea is usually promoted to business travellers as a stress-buster. It helps them work more effectively, and keeps them more relaxed while away from home. Then, there's the additional benefit of quality time that these road warriors get to spend with their family.
According to Thomas Spagnola, senior vice president of the New York City-based hybrid travel agency CheapOair, their growth has been over 20 per cent in bleisure travel each year for the past three years.
The reasons for this uptick, Spagnola says. "Number one: Average ticket values have come down so much over the past three years, making it affordable to bring along a travelling companion to spend a few extra days together during the business trip. Number two: Cost savings to the company by staying over a Saturday night, which can reduce the cost per ticket even more."
For hoteliers and travel suppliers, a technology upgraded property and Bleisure travelling offer a clear opportunity to increase revenues from business travellers. Non-business-oriented hotels should also strategize targeted marketing to this demographic to grab share from business-focused hotels with less appeal as leisure accommodation.
Ram Gupta is a hotel management graduate. He is a certified Hotel Administrator from U.S. and MIH from U.K. He has over 40 years of sound experience in the Hospitality industry in India, Dubai, U.K, Europe and Japan and is well versed with all areas of business including acquisitions, mergers, joint ventures, diversification, strategic planning, development and operations. He has been associated with over two dozen luxury and boutique hotel projects and has launched two hotel chains in India. He is currently an independent hotel consultant and could be contacted at ramgupta@bcgglobal.com. Website: www.bcgglobal.com