Earlier, in-room facilities were simple. A telephone to call room service, a TV to enjoy cable shows, and rented movies you can choose from were all a hotel had to offer. Guests also didn't bother about entertainment facilities that much. However, the expectations of modern hotel guests have changed drastically in the recent years. For them, just a comfortable place to stay is no longer enough. The modern, digitally-connected travelers want to enjoy the same kind of connectivity at a hotel as they do at home. Even if your guest is using the room as a place to only eat and sleep, the time they spend in the room relaxing will invariably involve browsing the net, streaming videos, or listening to music. Such dependence on personal gadgets and a hike in on-demand entertainment are transforming your guests' expectations.
With that in mind, let's explore the growing in-room entertainment facilities and how hoteliers can implement these technologies in their hotel.
Easy access to personal devices
On-demand videos in the room and pay-per-view have become the things of the past. Now, travelers across generations prefer streaming on their own devices. Meaning, a frictionless online experience is the key to guest satisfaction. A hotel that offers seamless connectivity, accommodating usage of multiple mobile devices per room while ensuring good bandwidth at the lounging facility, is a star in a traveler's eyes.
A survey conducted by Openkey shows that 88% of hotel guests expect device charging ports and 98% expect high-speed Wi-Fi. While installing high-quality plug points is easy, high-speed and glitch-free internet connections need some work.
The basic calculation is based on three primary points
How many guestrooms are in the hotel?
How much square footage of the common area?
What is expected from a typical guest in terms of the bandwidth that they will require to be able to stream devices or connect to the services that you offer?
Generally, a big hotel with 100 to 400 rooms deploys a 500-megabyte bandwidth system. Similarly, a property with 500 plus rooms needs a full Gigabyte bandwidth to ensure smooth streaming. 
Personal Content and Streaming service:
In a survey conducted by Nielson, over 66% of hotel guests prefer watching video-on-demand on a bigger screen than on a mobile device. Taking this into account, in-room entertainment is undoubtedly going to revolve around the hotel TV. As internet-enabled Smart TVs have become prevalent in the home, guests come to your hotel expecting to stream their favourite Netflix or Amazon Prime shows on the in-room TV, too.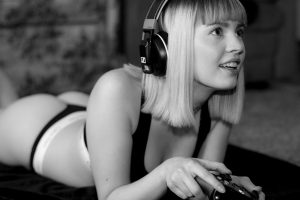 Similarly, the boom in internet-based music platforms like Spotify guests would love to play their music via the in-room TV Bluetooth speakers. This is where streaming services can add massive value to guest satisfaction. Rather than being confined to a small screen, letting guests cast content from a personal device to the in-room TV makes. It will be a far less restricted and more enjoyable online and in-room entertainment experience.
In order to meet customers demands for instant and more personalized services, hotels are investing in comprehensive guest room entertainment solutions. It is available in the form of content casting and voice-activated in-room smart devices. These devices allow guests to cast virtually any kind of content from personal devices onto larger TV screens, including Netflix and Hulu and social media platforms such as Facebook or Twitter. Unlike televisions that provide such services only via preinstalled apps, these devices steer clear of privacy concerns that arise when putting the personal login details. These devices are programmed such that guests can delete personal data at any time or details get erased automatically as the guests check-out.
Redefining in-room entertainment experience
As dependence on personal digital devices grows, the in-room entertainment is defined by what your guests bring with them. A hotel's role lies in how well you can enhance the experience of your guests using their devices during their stay, whether it's for entertainment or work.
Super-fast Wi-Fi connection, casting services, and voice-activated devices are no longer appreciated as a luxury. They have become a hardwired expectation, affecting your business and its reputation. If expectations are not met, you might lose business and face backlash on social media. After all, seamless connectivity has become a basic necessity in today's fast-paced life.
The ongoing evolution of consumer technology means that guests are now accustomed to a high degree of personalized experience when it comes to their in-room entertainment demands. They expect the same level of quality regardless of where they stay or what kind of hotel they check-in to. Modern, internet-enabled devices not only completely fulfil this growing demand but also give an opportunity to incorporate other satisfaction-enhancing amenities. For example, in-room television can be used to watch a movie at the same time order hotel services right from there. How amazing is that!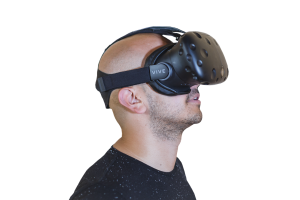 In a nutshell, for modern travelers, in-room entertainment holds great importance, just like any other amenity on your property. With internet-enabled and voice-controlled devices, your guests look forward to having the same comfort and quality as they enjoy in their own homes. At the same time, the more you offer, the better for your business stature. Things get even better when guests are able to take control over their own hotel stay experience and interact with amenities in a way that is more convenient and in line with their preference for faster service. Entertainment autonomy and an 'office' away from the office are what your existing and future guests are looking for. Understanding these changing demands and expectations and investing in the right technology is going to be crucial in gaining a competitive edge in the years to come.
Ram Gupta is a management professional with proficiency in hospitality, real estate, product and e-marketing. He has over four decades of experience in India, the Far East, Middle East and Europe. He completed his management studies in New Delhi, India and higher studies from Germany.
During his career of over four decades, he has worked and lived in India, Europe, the Far East and Middle East. He is a widely-travelled professional. He writes as a hobby and has written blogs on a wide range of topics including hospitality, health and fitness, e-marketing and cuisine. Currently, he is an independent consultant in the hospitality industry. He could be contacted via e-mail at ramgupta@bcgglobal.com, website: www.bcgglobal.com
NOW ON AMAZON