Today, Information Technology is governing every industry and the hospitality industry is no exception. Travel portals and apps have enabled customers to book rooms through a few clicks. Nothing seems far fetched, and nothing is impossible now. Hotels are trying their best to impress customers by providing them with the convenience of mobile rooms keys, personalized interaction terminals, and whatnot. However, some hotels still struggle with ineffective customer engagement due to a lack of coordination and technology in their sales and marketing operations.
The solution to this problem is in the technology as it has become the need of the changing times. Ensuring effective customer engagement by streamlining sales and marketing operations is achievable by using the right tools and techniques.
Here is an overview of how technology is improving sales, marketing, and customer engagement operations in the hotel industry.
Technology for Effective Customer Engagement:
The internet is quite capable of making a substantial impact on both the existing and potential customers, especially for the tourism and hospitality industry. A hotel that has successfully created a positive image about its services, is usually the first choice for travel enthusiasts. Telling true customer experiences through reviews, testimonies, and blogs can build trust in a hotel's treatment of its guests.
AI-enabled chatbot terminals are becoming more popular day by day. Many hotel groups have such terminals on their front desks, lobbies, and in luxury suites. These terminals allow guests to interact with the staff without any fuss. The guests can access the central system either through their phones or via terminals. On one hand, the technology condenses the verbal communication between the guests and the staff and on the other, it opens up a passive dialogue with more clarity and with minimal conflicts.
However, both the existing and potential customers should not develop a feeling of being forced for interactions. For instance, a simple website notification must contain both 'accept' and 'decline' buttons. It gives customers the freedom of choice and creates a positive image of the business. Similarly, the check-in/check-out terminals should offer a smooth user experience. Asking for too much personal information or taking too long to respond may let all your efforts go in vain.
Technology for Data Collection and Analysis
A centralized system for information sharing, assigning tasks to the staff or acting on guests' requests makes things quite easy. Moreover, the system can also collect and process vast amounts of customer data. The data refers to the specific customer information including their preferences, their past visits, and interaction at various point-of-sale.
The information can help hoteliers understand their guests' preferences along with the weak points in their processes. Although analyzing such vast amounts of data is not easy, the system itself can be of great help in this aspect. It intelligently segments for the managers to identify the actionable points and further analyze the data.
Predictive analysis is another aspect where smart systems use AI as their primary framework. Smart systems are capable of running intelligent operations such as data analysis, data processing, and deriving insights on their own. The system can identify the patterns, which makes it easy for decision-makers to study the data for forecasting and building marketing strategies.
Data-Driven Marketing and Sales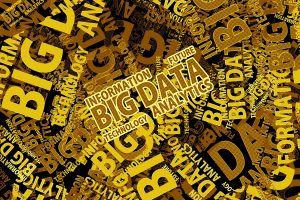 Modern marketing operations are data-driven. The responsibilities of marketing managers are not limited to ideation and conceptualization only. They need to be aware of the market trends and customer behavior patterns for building robust marketing strategies for both online and offline interactions. Data-driven marketing helps hotels deliver personalized customer experiences by conveying the right message, at the right time, to the right people. This is equally applicable for the sales as a carefully designed marketing strategy will certainly help the sales personnel in conveying the right products/services to the guests.
A data-driven approach towards marketing also enables marketers to have clarity about their target audience. Marketers should know about the platforms and engagement opportunities that could be profitable. In addition, data-driven marketing can also be helpful in effective product development. A clear understanding of customers' needs is crucial in creating the ideal products/services that ultimately improve guests' experience.
Technology for Customer Satisfaction
This is one of the most critical and tricky aspects of the hotel industry. Sincere hoteliers try to deliver top-quality services to their guests, but there are times when someone commits a mistake and the guest immediately posts a negative review online. It is not the practicality of a service that matters. Instead, the customization and level of compassion for the needs of the guest matters the most. There is no absolute solution to this problem, but hoteliers can try and improve customer satisfaction through automated responses and personalized services.
Automating the time-taking operations is one way to achieve guest satisfaction. For instance, guests can use phone check-in and check-out through the hotel apps that are integrated into the central management system. Sending digital room keys to guests' phones is another scenario where both the hotel and guests don't have to worry about lost keycards and theft.
Adding an element of personalization to the services can also deliver exceptional customer satisfaction. The staff can greet their guests on their birthdays or anniversaries. The central system keeps track of such information and it can update the staff about the same. Such small things may not seem important, but birthdays and anniversaries are special days for the people. Wishing your guests on such dates shows your compassion which will ultimately reflect in their feedback.
The hotel industry is going through a paradigm shift in which the technology is changing the traditional norms. Both the hotels and the guests are preferring AI-based automated operations due to their specific perks. Hotels get to improve and automate their workflow while the guests enjoy the freedom of remote interaction and multiple choices at their hands. However, the decision-makers have to carefully manage their sales and marketing operations by segregating the roles and responsibilities of each department for efficient management.
Ram Gupta is a management professional with proficiency in hospitality, real estate, product and e-marketing. He has over four decades of experience in India, the Far East, Middle East and Europe. He completed his management studies in New Delhi, India and higher studies from Germany.
During his career of over four decades, he has worked and lived in India, Europe, the Far East and Middle East. He is a widely-travelled professional. He writes as a hobby and has written blogs on a wide range of topics including hospitality, health and fitness, e-marketing and cuisine. Currently, he is an independent consultant in the hospitality industry and can be contacted via mail: ramgupta@bcgglobal.com, Website: www.bcgglobal.com
FROM THE SAME AUTHOR