The lockdown has not at all been kind to the tourism & hospitality industry. Almost all the major events of 2020 that included one form or another of travel or stays were cancelled. There was a travel ban in place that resulted in almost no travel from one place to another, locally, nationally or internationally. As a result, the Indian tourism industry had to face an insurmountable loss of revenue and livelihood.
However, while hotels were being reduced to quarantined areas, some hoteliers got creative and started looking for ways to develop new business lines. Food delivery from hotel restaurants, chef cooking sessions on demand, and premium laundry services were the result of such innovations. Hotels were still struggling to stop their revenue drops when they initiated another such interesting concept to serve the travelers' community – Work from Hotels.
WFH – Work from Hotels
Some smart and farsighted hoteliers suggested the start of a new WFH trend – Work from Hotels. Differing from Working Vacations, or Workations as the gen-z likes to call it, the new Work-From-Hotels trend was targeted towards working individuals who were displaced by the pandemic. A large section of people including students, professionals, and co-working start-ups were in desperate need of a place to stay and work, and this requirement was soon converted into a smart win-win situation for both parties thanks to the workstations provided by hotels.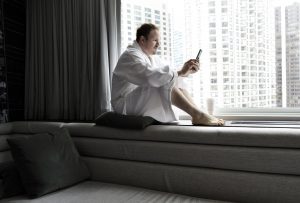 Tapping into this growing potential, hotels have started letting their premises provide a safe, alternative working space to individuals and organizations looking to work from remote locations. Plush, comfy, and surprisingly cost-effective, these spaces are coming up in some of the best hotels around the country. Hotels like The Westin, Gurgaon, have been receiving inquiries from start-ups and companies that have given up their offices and now seek flexibility for their workspace. And thus, as a result, we have quite a few hotels acting as working spaces right now.
Amenities
Hotels are providing trendy, vibrant work spaces that fuel productivity and innovation in the teams while still adhering to the authorities' safety and hygiene protocols. Hotel rooms are available for rent on a daily basis to corporate, businesses and small scale start-ups. In some places, it includes a private outdoor patio and floor-to-ceiling windows, while in others, people have to be satisfied with free beverages. The range of amenities varies from hotels to hotels. However, a strong WI-Fi connection and no-disturbance private meeting spaces are included in almost all workations.
Hotels have constantly been receiving requests from corporate clients regarding their stays and offices. And most of these requests come with a demand for a personalized hotel space according to the clients' needs. Hotels have thus started architecturally restructuring their premises to accommodate the work-culture. Be it a request for banquets halls, suites, common areas with desks or even the admittance of pets on the premises, the hoteliers are ready to accommodate most of the clients' requests.
Recent developments
The Westin in Gurgaon, New Delhi, recently announced the launch of its premium luxury co-working spaces at the hotel premises. The 25000 sq. ft. of co-working space is provided with all-inclusive amenities, including the specially curated meal and snack boxes delivered straight to the desks.
From the economy to luxury hotel chains such as ibis, Novotel, and Sarovar, they have ventured into co-working spaces, offering businesses and startups a safe and cost-effective working area.
The Taj Mahal Palace in Mumbai is also providing premium services to companies. It has multiple states of the art business centre rooms, which are available for guests and companies.
Work from Resorts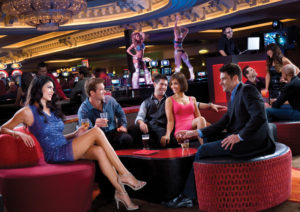 One such interesting venture can be seen in Kolkata, where 'Work from Hotels' has been further upgraded to 'Work From Resorts', with resorts like Ambuja Neotia Hospitality, Ibiza-The Fern Resort & Spa, Breathing Earth Resort, and Raajkutir Swabhumi providing a Workation premise to the guests. Boutique hotels and resorts have introduced their COVID-specific packages for professionals seeking luxury and lavish experience along with the ease of working. Besides, the inclusion of various amenities has not brought down the resorts' safety standard by even a bit, with fully functional and well-equipped sanitized rooms, indoor activities, and on-premise entertainment areas.
Hotels have been catering to business guests for a very long time now. Corporate meetings, business trips, overseas pitching and on-site works for employees have all been accommodated from the hotels themselves. But as the entire office premise (at least for small start-ups) shifts to the hotels, it gives rise to a new and promising trend. For smart hoteliers, though, Workation is an interesting proposal. On the one hand, they have the opportunity to boost their low occupancy rates, while on the other, they can have an upgrade in convenience, safety and productivity for their guests, something that's going to stay for the long term. However, if the trend continues even after the reopening of offices, is yet to be seen.
Ram Gupta is a hotel management graduate. He is a certified Hotel Administrator from U.S. and MIH from U.K. He has over 40 years of sound experience in the Hospitality industry in India, Dubai, U.K, Europe and Japan and is well versed with all areas of business including acquisitions, mergers, joint ventures, diversification, strategic planning, development and operations. He has been associated with over two dozen luxury and boutique hotel projects and has launched two hotel chains in India. He is currently an independent hotel consultant and could be contacted at ramgupta@bcgglobal.com. Website: www.bcgglobal.com
BOOKS ON HOSPITALITY INDUSTRY BY RAM GUPTA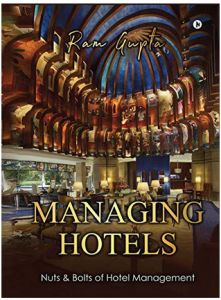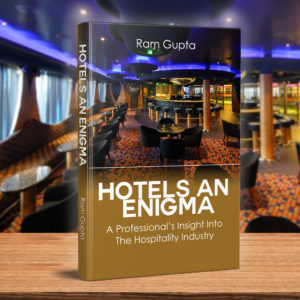 ALSO ON,- 
AMAZON KINDLE, KOBO, GOOGLE PLAY & i BOOKS
BOOK STORES IN INDIA 
COFFEE CUP – SECUNDERABAD, CROSSWORD – BANGALORE, PUNE, JAIPUR & NOIDA, GANGARAMS – BANGALORE, HIGGINBOTHAMS – BANGALORE & CHENNAI, MODERN BOOK STORE – TRIVANDRUM, ODYSSE – COIMBATORE, OXFORD – DELHI & KOLKATA, STORY BOOK STORE – KOLKATA, TITLE WAVE – MUMBAI, WRITERS CAFÉ – CHENNAI