Wondering how to run a hotel? Read this, here are Top Hotel Marketing Strategies for 2020 to Get Ahead of Your Competition
Fun fact 1: Millennials hold more than 65 per cent of the global buying power. This means that two out of three people buying something in the world are probably millennials. Fun Fact 2: Millennials spend five hours or more on social media every day. Internet is almost like second home to them. Fun Fact 3: Millennials are also the generation that loves to travel and gathering new experiences.
What do you get when you put all these three facts together? An alert to the hotel industry that it's high time they thought about including digital strategies into their marketing plan. Old school marketing can no longer tide them over since they're dealing with new age consumers who have very different personalities, preferences and buying patterns. If you're not digitally active, you are practically invisible to the millennial audience.
So, if you're hoping not to fade into oblivion and you'd like to continue being relevant to the current generation of travelers, it's time to take your hotel online.
Invest in a Good Website
When it comes to online presence, most hotels believe that registering with online travel agencies (OTAs) like MakeMyTrip, Trivago, and TripAdvisor is due diligence enough. However, several online users are in the habit of visiting the hotel website, looking for either more information or better deals.
Having a good website allows you to tell your hotel's story your way. You can elaborate on the services you offer, any special packages you have, and exclusive experiences that you're hosting. On your website, you also have the luxury of showcasing your property in a flattering manner and keep updating the gallery with latest pictures and photoshoots. Furthermore, an active website also boosts your SEO and, in the long run, it could bring in a substantial amount sales and leads as well, thereby reducing your dependency on OTAs.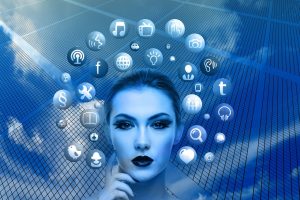 Manage Your Online Reputation
If there's one thing that everyone knows within the hospitality industry, it's that reputation is everything. Word of mouth can bring in more leads than all other marketing strategies put together. But, on the other hand, one bad review is enough to wreck your business.
When there's so much riding on your reputation, you should have a separate strategy dedicated to it, which should ideally be two-fold:
Encourage customers to share positive reviews about their stay and experience. Incentivize this process, if necessary, by giving discounts, room upgrades, or additional perks and services to your guests. The process should be ongoing and customer testimonials should be shared on your website and social media profiles.
Actively monitor what others are saying about you online on various platforms, like blogs, forums, and social media. Acknowledge every kind word said about you and address any negative reviews that you may come across. Do not make the mistake of ignoring something you don't like. Instead, apologize and use the opportunity to alleviate any issues that might inconvenience future guests.
If you stand by and do nothing, you are letting others control the narrative about you. It's your reputation and you should be on top of it at all times.
Give Email Marketing a Try
A lot of people believe that email marketing is an outdated marketing technique. And yet, it still remains one of the most effective, not to mention affordable, ways of staying in touch with your audience. In this fast-moving world where travelers have all the options of the world at their fingertips, out of sight is almost as good as out of mind. Emailers go a long way in increasing your recall value and even help to bring in repeat customers.
To ensure the success of your email marketing campaign, here are a few tips you can start off with
In your eagerness to be visible, never spam your customers. If you pop up in their inbox with annoying frequency, you'll find that they'll be just as quick to unsubscribe from your list.
Avoid sending across generic content. Do proper segmentation of your customers and design emailers for the different audiences you're targeting. You cannot be sending the same emailer to, let's say, an adventure enthusiast and a family man.
Design the emailer well. Do not settle for mediocre design or copy and use the emailer to convey real value to your target audience. Give them a compelling reason to click on your emailer and go through it.
If you take the right approach, email marketing can prove to be effective and a great tool in your marketing arsenal.
We're in the year 2020 and there's absolutely no excuse for you not to go digital, especially when the more modern generation of travelers is so tech savvy. It's time to reinvent yourself and go with the flow of times. If you refuse to do that, you're practically handing over your business to your competitors. And I am sure you have no desire to do that!
Ram Gupta is a hotel management graduate. He is a certified Hotel Administrator from U.S. and MIH from U.K. He has over 40 years of sound experience in the Hospitality industry in India, Dubai, U.K, Europe and Japan and is well versed with all areas of business including acquisitions, mergers, joint ventures, diversification, strategic planning, development and operations. He has been associated with over two dozen luxury and boutique hotel projects and has launched two hotel chains in India. He is currently an independent hotel consultant and could be contacted at ramgupta@bcgglobal.com. Website: www.bcgglobal.com
Also visit:  http://managinghotels.com/
Now Released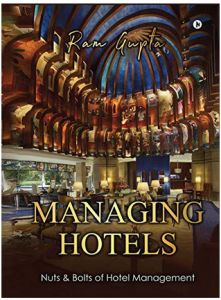 Available at: