The past year has seen the world slowdown in unexpected ways. The hospitality industry has taken the biggest hit, dropping to an all-time low in business. There are high hopes of recovery of the industry in 2021 especially with the launch of vaccines for Coronavirus in the beginning of this year.
However, the pandemic had a paradigm impact on traveler behavior across the world. It has instilled a strong sense of responsibility towards one's personal physical and mental well-being. This understanding will definitely influence the travelers' choice of destinations and experiences. Moreover, with the world turning to healthier lifestyles, wellness tourism holds great promise of stunning restoration to the hotel industry in the coming year.
How? Let us find out.
Why wellness tourism?
Wellness Tourism has already been on high demand in the recent years. The growing disposable incomes and affordable long-haul flights have made wellness destinations far more accessible to the global middle class. The new-age travelers do not just want to tick the boxes with monuments and sightseeing anymore. They seek immersive experiences, ways to unwind, relax, and learn something new while they are on a vacation. Experiential travel preferences and a deep-rooted desire to lead a healthy lifestyle have paved the way for wellness tourism to strive. With the pandemic forcing the worldwide community of travlers to stay home-bound for months at a stretch, people are no longer looking for a fancy hotel with modern amenities. Even the most generic tourist is likely to participate in a wellness experience that the hotel has to offer.
The wellness tourism market
At its initial phases, wellness tourism was a niche product targeted to premium spending travelers only. However, in 2018, an economy report by Global Wellness Institute revealed some very encouraging numbers. The report noted that the wellness tourism economy has one of the highest growth rates at 6.7% in the tourism segment, which is twice the annual growth rate of general tourism. It accounted that on an average, an international tourist spent 53% more and a domestic tourist spent 178% higher as compared to what a general tourist spent. The report also projected that wellness tourism will amount to 1.2 billion trips in 2022.
As the countries across relaxed their travel restrictions, a trend of domestic travelers seeking immersive experiences emerged.  Despite the worldwide crisis, Wellness Tourism in 2020 is estimated at USD 735.8 billion!
Wellness tourism & India
The fast-growing wellness segment had already found its strong foothold in mainstream Indian tourism. We are among the top 10-wellness tourism destination markets in the world with an average annual growth of 20.3% (2015-17). Kerala, for example, has been positioning itself in the wellness tourism market as the Land of Ayurveda for over two decades now, promoting wellness-based tourism experience in destinations. Properties in the Himalayas have also capitalized on the segment by branding themselves as specialized retreats for yoga, meditation, and Ayurveda health. In the cities, luxury business hotels and boutique resorts too, have incorporated features in their properties to grasp a section of the earnings generated by wellness tourism. From airport spas tapping the market of travelers in transit to restaurants serving health-focused specialty cuisines, wellness tourism had opened avenues for every business in the hospitality industry, even before the world was hit by the pandemic.
Will you have to change everything?
While established wellness retreats will have an advantage in the bounce-back phase, because they already have the set up to serve this segment of tourists, the rest in the hospitality industry will also be able to reap the benefits of the spending by wellness travelers. You can fit in wellness features in your existing infrastructure by adjusting your hotel's offerings. Repurpose room appearances with sustainability features, add amenities to promote better sleep and find ways for noise cancellation in the rooms if are not already doing so. If you have the space, consider engaging an expert to lead meditation and yoga sessions or collaborate with a specialized wellness consultant. Curate menus and culinary experiences that focus on health and well-being.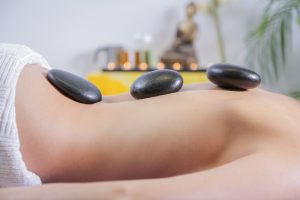 The way forward
Stringent cleanliness & hygiene standards, privacy and minimum contact services have been a priority in the past year and will remain an increasingly essential inclusion in the guest experience in the post pandemic travel era. Hotels will have to embrace the boon of technological in order to provide engaging yet safe experiences to the guests. It could be as complex as installing an aromatherapy diffuses to as simple as encouraging guests to brew a traditional detox drink with the ingredients and recipe you have placed in their room. The idea is to identify and incorporate elements that would set you apart from your competitors.
It is important for hoteliers to identify your hotel's strengths in the wellness segment. Not only should you focus on the features you can offer or enhance, in doing so you should also be mindful of the target audience you are fully capable of catering. An experience, no matter how small must be holistic and backed by incomparable services. This will create a goodwill amongst the targeted consumers and in the long run build a brand value for your hotel as well.
Tourism and hospitality industries are slowly reviving on an upward trend. With FICCI advocating for an all-new category of Visa for Ayurveda and Wellness Tourism, the future of wellness hospitality in India looks very promising. We have seen hotels innovate, reinvent and sustain themselves in the time of a global crisis. What comes next is finding newer ways to flourish!
Ram Gupta is a hotel management graduate. He is a certified Hotel Administrator from U.S. and MIH from U.K. He has over 40 years of sound experience in the Hospitality industry in India, Dubai, U.K, Europe and Japan and is well versed with all areas of business including acquisitions, mergers, joint ventures, diversification, strategic planning, development and operations. He has been associated with over two dozen luxury and boutique hotel projects and has launched two hotel chains in India. He is currently an independent hotel consultant and could be contacted at ramgupta@bcgglobal.com. Website: www.bcgglobal.com
BOOKS ON HOSPITALITY INDUSTRY BY RAM GUPTA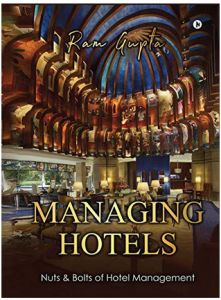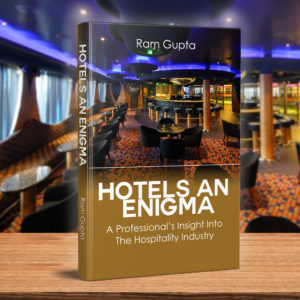 AVAILABLE FROM
ALSO ON,- 
AMAZON KINDLE, KOBO, GOOGLE PLAY & i BOOKS
BOOK STORES IN INDIA 
COFFEE CUP – SECUNDERABAD, CROSSWORD – BANGALORE, PUNE, JAIPUR & NOIDA, GANGARAMS – BANGALORE, HIGGINBOTHAMS – BANGALORE & CHENNAI, MODERN BOOK STORE – TRIVANDRUM, ODYSSE – COIMBATORE, OXFORD – DELHI & KOLKATA, STORY BOOK STORE – KOLKATA, TITLE WAVE – MUMBAI, WRITERS CAFÉ – CHENNAI