One of the many things that have become highly popular in the hotel sector in the past few years are food and beverage options. Hotels all around the world have realized that they need to up their game in the F&B business if they wish to stay relevant. The rate at which the world keeps changing every day, you just can't afford to stay behind the latest trends, and hospitality industry is well aware of this.
Having a café that runs round the clock, a properly-equipped restaurant, and a fully-stocked bar are some of the elements hotels need to focus on to make sure that their F&B offerings are sufficient enough to attract and retain customers. Although hotel owners today know better than to skimp on necessary F&B options, there are some common mistakes that are prevalent in almost every other hotel. Let us take a look at what are the segments that certain F&B sections often get wrong, and those that should definitely be worked on.
The 'No-Local' Zone
Many diners are willing to pay more for local food and drinks, and consumers, too, say that locally-sourced ingredients influence their dining choices. Travelers agree that one of the best parts of visiting a new city is getting to try the local cuisine. But even then, many hotels fail to add the regional touch to their F&B offerings. Restaurant operators have observed that the guests are very much interested in locally-sourced items, and this is a trend that should be banked on. Hotels can list out the local suppliers on the menu to reflect their commitment to local food traditions. Additionally, dedicating a section of the menu to local dishes is also a good way to attract customers. Forgetting things like the locally roasted coffees, craft beers, ciders, and wines are little mistakes that can often cost the hotels a lot.
Neglecting Special Diets
Having food restrictions is becoming more and more common in the current world. Many are now trying to modify their food habits and identify themselves by their food preferences; for example: gluten-free, low-carb, organic, raw, and so on. While it's not always possible to please everyone, customers today are accustomed to choices. And when some hotels don't address these preferences, it can lead to negative reviews, especially in a time where special diets are taken so seriously.
Since movements like going vegan are not surprising anymore, hotels should take into consideration these special diets and incorporate options in their F&B offerings accordingly. Also, it's not sufficient to have dishes that appeal to these groups. They also need to be clearly labelled on the menu.
No Wi-Fi Spaces
Thanks to technology, it's almost impossible to imagine a life without Wi-Fi these days. It's no surprise that travelers consider it an important enough factor to influence their hotel selection. Which is why I find it very surprising that so many hotels are still not offering free, in-room or on-property Wi-Fi.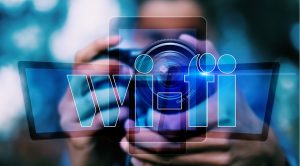 As a hotel, it's your utmost duty to fulfill all the demands of the customer, and something as basic as Wi-Fi should be made available not just in rooms but lobbies, restaurants, and cafes as well. To step out of their Wi-fi enabled room only to discover that the common areas have no free connectivity options can be very off putting for the guests. And it can cost you brownie points in term of reviews, referrals, and ratings.
Not Having a Variety of Cuisines
While super specialty restaurants are all the rage, mutli-cuisine restaurants are still a hot favorite among travelers and locals alike. Besides, when a menu brings together the best bits of from across the globe – Continental, French, Chinese, Indian, and Mexican – what's there not to love?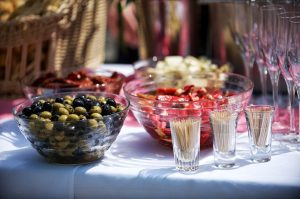 Multi-specialty restaurants aren't only about offering a sheer variety of food for you to choose from. It also means that if you're eating out with your family or a big group of friends, each person now has the option of picking something from a different cuisine, instead of being restricted to just one type of food. So, in the same gathering of people, someone can order Phad Thai, another one can have Biryani, the third can gorge on a rack of lambs, while the fourth can satisfy himself with sushi.
A Static Menu
One of the biggest sins a hotel restaurant can commit is to give the impression that their chef hasn't tried anything new in a long time. A restaurant in a hotel should be a stylish place that offers a range of relevant cuisine. At the same time, it should be aware of the kinds of food that are in vogue. If you don't give them enough reasons to dine in, your guests are just going to venture outside to any of the hundred restaurants that are doing a far better job than you.
So, give your menu careful thought and don't let it stagnate. You can have a set of fixed offerings as a staple, but don't forget to supplement those with creative food fests or special evenings every couple of months. 
No Online Presence
Advertising within the hotel isn't enough. If a hotel doesn't promote its F&B online, it can never expect success in this social media driven world. How far do you think you'll get with those posters in the elevators or that video playing on loop in the lobby? They're only reaching people who are already inside your hotel.
In a time when people check out the menu before they step into the restaurant, you need vigorous online marketing strategy to capture the attention of your audience. Social media helps you reach people outside your property. Spread the news far and wide, share pictures of your restaurants décor and ambience, post clicks of the eclectic dishes being prepared every day, give people snapshots of behind-the-kitchen action. Make things look so alluring that people can't help but stop by and check out this restaurant that's doing so well online!
Millennials are becoming increasingly conscious and particular about their food and beverage options, and if a hotel wants to gain success in this competitive market, these common mistakes should definitely be avoided at all costs. Get rid of the overpriced room service. Don't let a stale club sandwich or over-expensive water get you a bad word of mouth. Develop an in-house app with the room service menu pre-programmed so that it will be easier for both the customers as well as the servers. Also, keep in mind the travelers who arrive to the hotel late at night or during odd hours. Make sure snacks are available 24×7 in such cases so that the guests don't have to stay hungry.
These thoughtful gestures go a long way in boosting goodwill among guests. Moreover, it sends out the signal that you're always willing to reinvent yourself to stay current with times.
Ram Gupta is a hotel management graduate. He is a certified Hotel Administrator from U.S. and MIH from U.K. He has over 40 years of sound experience in the Hospitality industry in India, Dubai, U.K, Europe and Japan and is well versed with all areas of business including acquisitions, mergers, joint ventures, diversification, strategic planning, development and operations. He has been associated with over two dozen luxury and boutique hotel projects and has launched two hotel chains in India. He is currently an independent hotel consultant and could be contacted at ramgupta@bcgglobal.com. Website: www.bcgglobal.com
NOW AVAILABLE ON AMAZON.COM