Is Sustainable Luxury in Hospitality Just a Pipe Dream?
When it comes to sustainability in hotels, people immediately think of signs requesting guests to reuse their bed and bath linen and consume less water. But while these are effective and noble steps to promote sustainable tourism, they're just slightly frowned upon in hotels revered for their promises of luxury and grandeur. After all, when you've got a celebrity or a social elite staying with you, you can hardly tell him that his 1,000 count Egyptian cotton sheets won't be changed every day! That would be nothing short of embarrassing and possibly even lead to ignominious headlines in newspapers that would spell disaster for any hotel's reputation.
So, does that mean the crème de la crème and the high players of hospitality have their hands tied when it comes to eco-tourism? Will luxury and Well, far from it. Time and time again high-end hotels and resorts all around the globe have proved that a business model that supports both sustainability and luxury is possible. But before we get into that, let's first ask ourselves one important question – Why is sustainability in hotels important?
At this point in time, sustainability is not an option but a must for every kind of business, but especially for hotels. From expending fossil fuels and water to throwing out huge amounts of recyclable and non-recyclable garbage in a day, hotels are a huge source of waste. And when hotels produce all this wastage, they harm not only the environment but also their business. Think about this, if your guests are coming to your hotel to enjoy white sand beaches, clear skies and local fare of seafood, would they still want to come if the sea levels rise, the skies darken with pollution, and seafood all gets washed up on the shore? I think we all know that the answer to that is a big 'no'.
So, on that note, we come to the all-important question – what does sustainability really mean in the hospitality world? In the travel industry, sustainability has three pillars, economic, social and environmental. Let's look at them one by one.
Economic sustainability: In an economical sense, sustainability means hiring local staff. This has a dual benefit – firstly, it helps your bottom line as the local staff doesn't require housing, meals or relocation costs. Secondly, it's your own little way of giving back to the local community.
Social sustainability: Coming to the social aspect, it's your duty and responsibility to the place that fuels your business to not tamper with its natural heritage. You should leave it in the same condition you found it in, if not better! I'm talking restoration projects, tours that inform your guests on the rich heritage of the area, and other things along the same line.
Environmental sustainability: There are a myriad of ways in which you can facilitate environmental sustainability, from recycling waste to using ocean water for its heating and cooling properties.
So, it's really up to you to get innovative with your eco-friendly measures, you can draw inspiration from what other people are doing or even be a pioneer in taking sustainability to the next level. But no matter how you do it, sustainability is indispensable. With the rise of environmentally conscious millennial travelers and as they come into their, needless to say, huge spending power, your options as a hotelier are to go green or get left behind. According to Diana Verde Nieto, the co-founder and CEO of Positive Luxury, "Millennials are twice as likely to support brands with strong management of environmental and social issues, and expect brands to not only manage their impact but communicate it." But the thing that trips up most hoteliers is the question of if they satisfy the millennial need for eco-friendly hotels, will that mean compromising on the luxury that their other guests crave?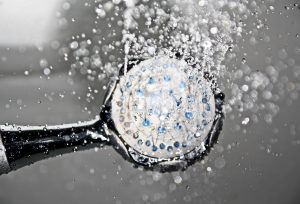 Can sustainability exist in the lap of luxury?
Yes, it can!
What's more is that sustainability can actually complement luxury with things like exotic farm to table cuisine, décor made from locally sourced material, and using exotic potted plants instead of cut flowers. This also adds to a style of travel quickly gaining steam – experiential travel.  In the words of Holly Tuppen, Travel expert and co-founder of Bouteco, "The super-rich want experiential travel more than ever; be that staged tribal warfare in Papua New Guinea or running marathons in Antarctica. For other luxury travelers, rather than having everything on tap, they are turning towards experiences that offer headspace and simplified decision-making — whether that's in an off-grid tree house in Tulum (Papaya Playa) or a farmstead in Ibiza (La Granja). A common thread is that rather than 'having it all', luxury is increasingly underpinned by provenance and storytelling — where things come from, who made them, how they were created and why and sustainability often underpins this."
So, who would you rather be? The people who carve the way to greater luxury while also doing your part to save the world, or the ones who continue to exploit the environment until there's no environment left at all? Choose wisely and choose now because it might be your last chance to make a change that'll actually count. And in parting, I'd like to leave you with a statistic – Studies show that 79% of travelers consider eco-friendly practices when choosing a hotel. So, go green now or forever damage both your business and the environment.
Ram Gupta is a hotel management graduate. He is a certified Hotel Administrator from U.S. and MIH from U.K. He has over 40 years of sound experience in the Hospitality industry in India, Dubai, U.K, Europe and Japan and is well versed with all areas of business including acquisitions, mergers, joint ventures, diversification, strategic planning, development and operations. He has been associated with over two dozen luxury and boutique hotel projects and has launched two hotel chains in India. He is currently an independent hotel consultant and could be contacted at ramgupta@bcgglobal.com. Website: www.bcgglobal.com