Artificial intelligence, or AI, seems to be the catchall phrase for technology that simulates human intelligence. It is now ubiquitous in almost every industry, where it's improving efficiency in countless different ways. After digitizing the entertainment and the IT sector, AI has moved on to the hospitality sector, which is eager to roll out the welcome mat and change the way it operates.
In recent years, the hospitality sector has evolved at an astonishing pace to deliver the best possible experience for the new generation of digitally savvy guests. And AI fits perfectly into this new, reshaped landscape. Thanks to AI's ability to extract data about guests and turn it into actionable insights, hotels can now use this data to offer a customized experience that they can monetize on.
Here are a few scenarios that demonstrate how AI is revolutionizing the hospitality sector.
AI-powered check-ins
The grueling routine of having to wait in line at a hotel's registration desk to check-in will soon become a thing of the past. In fact, several hotels are doing away with reception desks altogether. Instead, guests can now use AI-enabled check-ins to bypass formal registration and verification. Hoteliers are now appointing a personalized multilingual AI valet that uses facial recognition for verification and to stay updated about the guest's arrival. It also assigns a room based on the guest's preferences and sends an e-key for the room to their phones upon arrival.
Eliminating the conventional check-in process not only drives direct bookings, it also promotes guest loyalty by orchestrating better online experiences. And let's not dismiss the reduced employee costs that establishments enjoy by automating the entire process. Furthermore, AI analyzes the data generated during the booking process, identifies which variations yielded better results, and evolves accordingly. So, as it learns from every interaction, it continually improves the knowledge and service it imparts.
Proximity-based assistance
AI assistance has established itself in everyday functioning, giving global travelers a lot more power. It can serve as a tour guide, a concierge, and a personal assistant all rolled into one. Guests can use AI to book cabs, ask for restaurant suggestions, checkout local sightseeing, order room service, and ask any hotel-related query. AI can help guests get answers to any travel-related question, no matter how specific they might be, and receive answers almost instantly.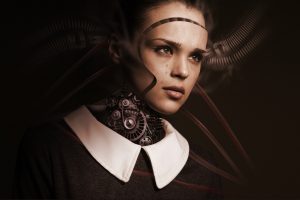 Gone are the days when travelers had to rely on the likes of Siri, Echo, Alexa, etc. to get the information they needed. These voice-activated AI assistants make travelling much more relaxed and personable. And the result? Raving reviews that generate loyalty, lead to repeat clientele, rope in new customers, and thus, generate more revenue.
WiFi that doesn't fail you
High-speed Internet is no more a luxury; it's a necessity that every traveller demands. One might even say that an excellent wireless network takes precedence over a luxurious, expansive property, situated in a picturesque location. And more often than not, traditional wireless networks fail to provide uninterrupted connection or reliable service in a large estate, leaving the guests frustrated.
AI-powered wireless platforms can better read usage patterns and troubleshoot problems on its own to give your guests a more consistent and dependable WiFi experience. So, if the Internet connection takes a dip, the AI assistant on the guest's phone will let them know the status of the problem and the estimated time for it to be fixed. AI-powered WiFi will also keep a log of the data usage and inform the hotel staff if the usage is about to reach the maximum limit. 
Premium customer service
The potential for AI to improve the service aspect of the hospitality sector is vast. Having realized this, hotels are focused on harnessing that potential to enhance customer experience and generate more revenue. AI dabbles in a lot of hospitality-related departments. Apart from replacing the front desk, it can also allow the guests to place an order without any waiting time. In fact, AI bots are now capable of delivering the food and beverages to the guests' door.
AI can also be of massive help in the cleaning and maintenance department. Thanks to their attention to detail and precision, AI will be extremely efficient in sticking to schedules. It will also maintain the highest standards of cleanliness when it comes to preparing for the guests' arrival.
Power management with AI
There has been a sudden surge in the sustainable hospitality trend, all thanks to the increase in the number of eco-friendly travellers. Moreover, careless use of lighting, air conditioning, and heating can eat into more than 10 percent of a hotel's annual revenue. Sensors imbued with AI technology can sense the lights and appliances that are currently being used, while turning off those that aren't to save power.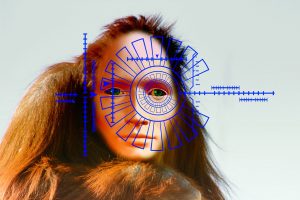 With AI, hotel staff can even monitor and manage guest data to intelligently turn the systems on and off to optimize guest comfort. Some hotels also provide guests with options to adjust the light intensity and temperature of the room so that it matches their predetermined preferences.
AI recommended travel itinerary
Instead of turning to local tour guides to plan their travel schedule, tourists will always prefer an AI-generated itinerary. Reason being AI's algorithm-based approach will sift through millions of travel preferences across various hospitality sectors that are stored in its database and combine them with the travelers' preference. It will then put together a customized itinerary for each guest based on his or her preferences.
Apart from providing reliable and intuitive recommendations, AI's 24/7 service will ensure that the guests always have an agent within reach in cases where flight delays or hotel snafus threaten a trip. Such upgrades in the hospitality sector will not only guarantee an increase in the revenue, but it also adds to the credibility of your hotel.
The Takeaway
The hospitality sector has experienced a massive disruption in the last few years. The influx of social media networks and other review sites have made it easier for customers to make their voices heard. This is forcing hotels to be more competitive than ever. And artificial intelligence (AI), combined with machine and symbolic learning, has the power to drive a new frontier of futuristic opportunities. It can tailor experiences to customers' preferences, manage the day-to-day tasks, streamline the hotel's process, and more. And this is what allows the hotels to carve out a competitive edge and not only survive but also thrive in the ever-evolving hospitality sector.
Ram Gupta is a hotel management graduate. He is a certified Hotel Administrator from U.S. and MIH from U.K. He has over 40 years of sound experience in the Hospitality industry in India, Dubai, U.K, Europe and Japan and is well versed with all areas of business including acquisitions, mergers, joint ventures, diversification, strategic planning, development and operations. He has been associated with over two dozen luxury and boutique hotel projects and has launched two hotel chains in India. He is currently an independent hotel consultant and could be contacted at ramgupta@bcgglobal.com. Website: www.bcgglobal.com