Boutique hotels have become a favorite among travelers due to their upscale accommodations and unique individual selling points. Especially in the Instagram age, the inherent 'shareability' of boutique hotels attracts travelers from all over the world in their quest for unique experiences and social media likes.
What makes boutique hotels different?
Boutique hotels started as a few one-of-a-kind properties designed around the preferences of Gen-X travelers who want more than a typical hotel stay. This has turned out to be a full-blown trend in the millennial culture that has taken the hospitality industry by a storm.
The crowd that flocks to boutique hotels finds something there that is missing in conventional hotels such as-
Personalized attention to their needs
Strong individuality and representation of local culture through theme-based architecture and decor
A cozy experience due to the intimate size of the hotel, usually around 10 to 100 rooms
Due to such reasons, boutique hotels receive heavy footfall from travelers and have become the go-to properties for having a memorable trip. Their massive demand and high ADRs have led to high  revenues despite their limited number of rooms. However, the maintenance costs of these hotels can be quite high and the profit margins may not be as high as hoteliers expect.
Still, the rising demand has awoken corporations' interest in capitalizing on this trend. They are now looking for ways to acquire boutique hotels and make them more profitable. However, the standard corporate behavior can make hoteliers lose sight of the aspect which makes boutique hotels so sought after and turn them into slightly quirky yet run-of-the-mill hotels. If this happens, guests who frequented the establishment might lose their interest and stop frequenting it.
What should hoteliers do to prevent this?
Protect the Secret Ingredient

The most important thing to remember is that boutique hotels are all about the quirk that sets them apart. It might be a specific motif they follow in their decor or a cause they support that resonates with travelers. It could also be a niche service they offer, a specific clientele they might be catering to, or any unique trait that gives the hotel a distinct personality.
Whatever this secret ingredient may be, hoteliers must ensure they preserve the idiosyncratic nature of boutique hotels or the demand will curtail over time.
At the same time, hotel chains must look after their interests and look for ways to improve the profitability of the hotels they're acquiring. Therefore, once the corporations are aware of the acquired hotel's secret ingredient, they should focus on strategizing for their growth.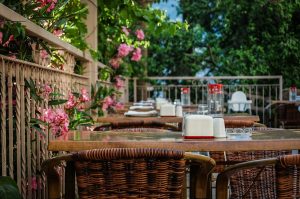 The biggest benefits of a hotel chain acquiring a boutique hotel are the additional working capital and the industry expertise they bring in. It adds a fresh business-like perspective into the boutique model and creates new opportunities such as more resources for market research and business growth. Since the end goal is to increase profitability, hoteliers should not overprotect the property or fear experimenting with new ways to conduct day-to-day operations.
To maintain this precarious balance, hoteliers should hire industry experts who have a deep understanding of the local culture along with the theme followed by the boutique hotel. Hoteliers should not restrict themselves to advisors within the hospitality industry, as individuals who demonstrate a creative background from different industries will most certainly help them find innovative solutions.
Moreover, such individuals would have extensive experience that will allow them to figure out weaknesses that hoteliers might miss otherwise. This could be a shortcoming in their operational strategy, a product that might be eating up revenue but not generating any, or something as simple as incorrect market positioning. Once these weaknesses have been outlined, they can then work towards removing them in a strategic manner that does not disrupt the hotel's personality.
Prepare for Low Profit Margins:

Lastly, the corporations must remember that boutique hotels run in a league of their own and have vastly different business models. The RevPAR of specialty hotels might be high but the GOPPAR usually does not follow. Generating profit in the short term is secondary to ensuring profits in the long term. Therefore, they should prepare for the low profit margins that come with running such type of hotels, at least initially.
The space for boutique hotels is ripe for innovation, making it the best time for established hotel chains to step in. All hotels need to do is carefully plan their goals and strategies, and they might create a profitable venture from a trend.
Ram Gupta is a hotel management graduate. He is a certified Hotel Administrator from U.S. and MIH from U.K. He has over 40 years of sound experience in the Hospitality industry in India, Dubai, U.K, Europe and Japan and is well versed with all areas of business including acquisitions, mergers, joint ventures, diversification, strategic planning, development and operations. He has been associated with over two dozen luxury and boutique hotel projects and has launched two hotel chains in India. He is currently an independent hotel consultant and could be contacted at ramgupta@bcgglobal.com. Website: www.bcgglobal.com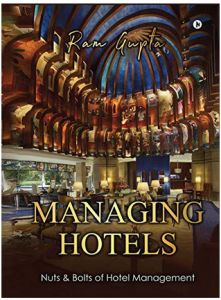 Managing Hotels Online Sale
ISBN-10: 1647339138
ISBN-13: 978-1647339135
ALSO ON,-
AMAZON KINDLE, KOBO, GOOGLE PLAY & i BOOKS
BOOK STORES IN INDIA
COFFEE CUP – SECUNDERABAD, CROSSWORD – BANGALORE, PUNE, JAIPUR & NOIDA, GANGARAMS – BANGALORE, HIGGINBOTHAMS – BANGALORE & CHENNAI, MODERN BOOK STORE – TRIVANDRUM, ODYSSE – COIMBATORE, OXFORD – DELHI & KOLKATA, STORY BOOK STORE – KOLKATA, TITLE WAVE – MUMBAI, WRITERS CAFÉ – CHENNAI