Wondering how to run your hotel, consider restoring loyalty programs…..
According to an article in the Harvard Business Review title 'Roaring Out of Recession', organizations that are able to master the difficult, yet essential, balance between cost-cutting to survive today and investing to grow tomorrow are able to survive the recession. But then it is true in general scenarios too. Those who can figure out a combination of defensive and offensive moves for their company have the highest probability – 37 percent – of standing out in the crowd. Further, reinvesting in building customer loyalty amplifies the return on investment (ROI) of prior budget allocations to customer-facing initiatives.
While we know restoring loyalty programs is important, how to augment the efficiency of these programs can be challenging. We already know that the bottom line of differentiated loyalty programs lies in an excellent customer experience that anticipates and integrates their personalized needs as a priority by the hotel. Further, in assessing the brand loyalty of travelers, we have to understand how attitudes and behaviours change between two kinds of customers – business travelers and leisure travelers. For example, both business (84%) and leisure (79%) travelers say that the most valued redemption benefit is night stays. Room upgrades come in a distant second for business travelers, whereas leisure travelers like to redeem loyalty points for airfares.
Interestingly, when you look at the data based on age group, a different picture emerges. While hotel nights are still the number one choice for all travelers, 36% of millennial travelers (30 years and above) chose upgrades as their second preferred reward, compared with only 16% of other younger travelers.
What can be inferred from this is that business travelers value loyalty benefits over leisure travelers. And that is why nearly 60% of leisure travelers do not redeem their loyalty points annually. This could be because of the following reasons.
When young leisure travelers are on a strict travel budget, they usually prefer economical options like bed and breakfast and hostels over traditional options like 5-star or luxurious hotels.
On a business trip, the traveler prefers the comfort and amenities of a branded hotel but when it comes to leisure vacations, he looks for experiences to take back home rather than freebies from the hotel.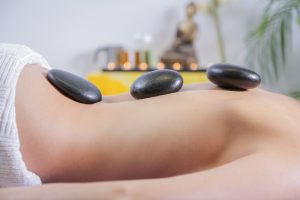 So, what can hotels do to restore their brand loyalty among their all kind of customers?  
Redefine customer loyalty programs:

So far, the loyalty benefits meant extra discount on the final bill, room upgrades, or loyalty points for their next stay. For very long, travelers were happy with these little incentives, but it doesn't work anymore.
The new travelers are more aware and want value for every penny. Hotels can engage them using customer referrals, social media reviews, or constructive customer feedback forms in exchange for complimentary dinner, recreational activities like spa session or movie tickets, or a bag of goodies at the end of their stay.
Refocus on customer preference:

Loyalty membership databases are already overflowing with customer information like demographics, travel preferences, and average time and money they spend at the hotel. Mining this data will likely produce an understanding of discrete customer segments with distinct service preferences.
For example, if business travelers are more likely to enjoy your loyalty benefits, it will be smart to refocus your loyalty program towards them. You can offer regular business travelers free pick-up and drop service to and from the airport. Or, you could have a co-working space on your property and offer its services to business travelers at a lower rate. Or offer then a bottle of wine at the end of a long day.
Reinvest in capabilities and infrastructure:

Hotels should build the technology, talent, training, and infrastructure to deliver differentiated customer experiences that extend beyond their on-premise experience. Technology, especially, can be a powerful tool to engage customers through all stages of travel—planning, doing, and sharing.
Creating personalized experiences like an efficient and courteous check-in process (mobile check-in), acknowledgement of program membership and participation, welcome emails from hotel managers work like magic.
In the current day scenario, the idea of loyalty programs is to look beyond convoluted rewards systems and offer actual value to customers. Loyalty programs are beneficial to both parties. While you want people who enjoy your property to return as often as possible, your customers would love an extra incentive to do so. In addition, the more consistently you communicate the benefits and appreciation for the regular guests, the more they will feel like you are creating an experience especially customized for them. And when your guest feels valued, the other things to fall into place easily.
Ram Gupta is a hotel management graduate. He is a certified Hotel Administrator from U.S. and MIH from U.K. He has over 40 years of sound experience in the Hospitality industry in India, Dubai, U.K, Europe and Japan and is well versed with all areas of business including acquisitions, mergers, joint ventures, diversification, strategic planning, development and operations. He has been associated with over two dozen luxury and boutique hotel projects and has launched two hotel chains in India. He is currently an independent hotel consultant and could be contacted at ramgupta@bcgglobal.com. Website: www.bcgglobal.com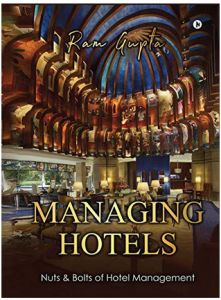 Available from:
ALSO ON,-
AMAZON KINDLE, KOBO, GOOGLE PLAY & i BOOKS
BOOK STORES IN INDIA 
COFFEE CUP – SECUNDERABAD, CROSSWORD – BANGALORE, PUNE, JAIPUR & NOIDA, GANGARAMS – BANGALORE, HIGGINBOTHAMS – BANGALORE & CHENNAI, MODERN BOOK STORE – TRIVANDRUM, ODYSSE – COIMBATORE, OXFORD – DELHI & KOLKATA, STORY BOOK STORE – KOLKATA, TITLE WAVE – MUMBAI, WRITERS CAFÉ – CHENNAI