India's lockdown due to the widespread COVID-19 has had a huge impact on its economic sector, with the hospitality and tourism industry taking major hit. The six-month (partial or complete) travel restriction affected tourism facilitators, transport providers and the hotel industry on a massive scale. Though travel has been picking up since October, the increase in the number of cases has been making people skeptical of traveling again. Amid such testing times and such a huge loss of revenue, experts are recommending that hotels turn their attention to something that could be critical in recovering the major revenue loss – marketing.
The huge loss in revenue due to COVID-19 has already forced many small-scale service providers from these industries to close shop. Many big hotel chains, too, had to cut cost and resort to newer business lines to cope with the hit. In all this, asking hoteliers to pay attention towards an indirect revenue-generating activity like marketing seems like a far-fetched fantasy. However, if you look at it closely (and a bit differently), marketing can be a valuable opportunity in these times. Let's find out how.
Using Digital Media to the Fullest
In almost every industry, cutting back on marketing spend is considered the easiest way to save money. In addition, with the huge hit that the hospitality industry has endured, coupled with the downward curve of the economy, hotels do not have a lot of money to run ads in magazines and newspapers or put up hoardings and billboards. A good alternative is using digital ads, which are not as expensive as traditional ads and have the potential to reach a larger and more qualified audience.
Another important thing a hotel should pay attention to is their social media content. Social media content is not something that requires significant outlay of money. However, it can bring in surprising results. As far as the content is concerned, hotels can start promoting their towns or countries, in addition to the hotel's ambience and facilities. Depending upon the section of audience they are targeting, hotels can direct their content to a regional, national or international audience (when International travel restarts). A hotel should thus act as a tourism promoter by sharing photos of the destination rather than just sticking to the hotel promotional methods.
In addition to the awesome content shared on their social media channel, hotels should also display their customer testimony, both from current and previous customers. This will help in validating the hotels and build trust among the customers.
A hotel should also be active on other publicly accessible platforms like Google My Business, the hotel website, customer care forums and be very prompt in replying to service reviews from customers.
Reassuring Guests
Because of Social Media, hotels have the perfect platform to stay in touch and reassure their guests. However, this is not the only way to get in touch with your customers. Hotels can, and should contact their previous customers via emails, letting them know how safe hotels actually are. They should start with the common questions of the audience. They should engage with customers and answer questions like 'What kind of medical facilities are available for the guests' or 'What are the travel guidelines of the state, or the local administration'. Basic questions like the documents required by the guests on their arrival are easy and will let the audience know that there is someone they can go to with their queries. These small, yet crucial, engagements will help hotels build trust and a two-way communication channel with the customers, which will further result in organic conversions.
Internal Reflection
COVID-19 crisis has left hotels gasping to consolidate their existing line of work and look out for best and smartest ways to generate revenue. This is, thus, the best time to reflect on the working process of the company. Hotels need to market their USPs in front of the audience because the core of the hotel is something that is going to get them through this. In addition to the cleanliness and hygiene protocols (that is mandatory for all hotels), hotels should market the one thing that marks them different. For some, it could be the proximity to a famous touristic destination while for some; it can be the features of the hotels itself. The hotel should reflect upon the one asset that gives it the best ROI and should market it.
Apart from all this, hotels should also make their booking process smoother (like direct bookings) and bypass formalities wherever possible. They should also market the same on their social media handles and let people know the same.
In any case, it should be kept in mind that while earlier marketing might just have been an attempt to stay in the race, right now, it is a revenue-generating stream.
Responding to the Reviews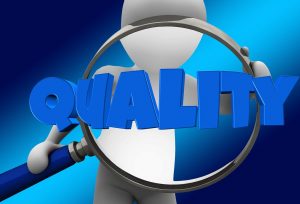 One of the most important aspects of marketing yourself is to address the reviews to your services. Given this time for COVID-19, there are bound to be discrepancies, either in the booking process or in the services provided. Moreover, imperfect services will lead to grievances. Usually, hotels take care of the reviews on a constant basis. However, during testing times like these, there can be an overlook in the review response section. This should be avoided because each negative review that is seen by hundreds of other people is going to decrease the probability of conversion exponentially.
A solution to this is to hire an ORM (Online Response Management) expert that takes care of the reviews, connects to the audience empathetically and portrays the hotels as trusting and caring. In addition, this should be a regular practice not just on comment sections of popular platforms like Facebook, Instagram and Twitter, but also on exclusive platforms like Trust pilot. Because sometimes, the exclusive platforms are the ones that the customer believes the most.
Market Newer Business Lines
Since the lockdown, hotels have been exploring additional business lines. This has led to the creation of food delivery services, Chef-at-home experiences, work from vacations, and many more that the hotels can also continue after everything else regains its pace. Taking advantage of this, hotels should stress on marketing the additional services that have started during the lockdown. However, the hotel should market those services that it plans to continue even after the lockdown more than the others should.
Digital marketing, in itself, is a converting revenue stream. Due to the wide audience reach in a short span, it can affect many people in a short time; something service calls cannot. However, due to a lesser number of conversions than that of traditional means, Digital marketing becomes the first to be cut off the budget.
These times of chaos have made marketing one of the biggest ways to relate to an audience. Thus, they should not be scrapped completely. Even in a worst-case scenario, hotels should never let their marketing budget fall below 50% of what they were using before. Because if there is anything that hotels can bet on, it is marketing.
Ram Gupta is a hotel management graduate. He is a certified Hotel Administrator from U.S. and MIH from U.K. He has over 40 years of sound experience in the Hospitality industry in India, Dubai, U.K, Europe and Japan and is well versed with all areas of business including acquisitions, mergers, joint ventures, diversification, strategic planning, development and operations. He has been associated with over two dozen luxury and boutique hotel projects and has launched two hotel chains in India. He is currently an independent hotel consultant and could be contacted at ramgupta@bcgglobal.com. Website: www.bcgglobal.com
HOSPITALITY INDUSTRY BOOKS BY RAM GUPTA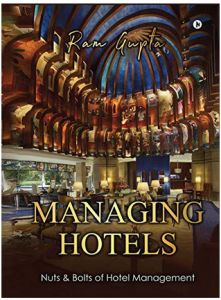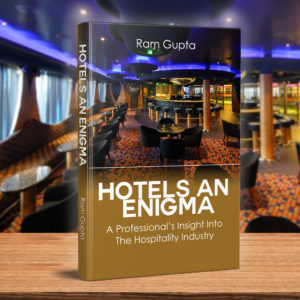 ALSO ON,-
 AMAZON KINDLE, KOBO, GOOGLE PLAY & i BOOKS
BOOK STORES IN INDIA
 COFFEE CUP – SECUNDERABAD, CROSSWORD – BANGALORE, PUNE, JAIPUR & NOIDA, GANGARAMS – BANGALORE, HIGGINBOTHAMS – BANGALORE & CHENNAI, MODERN BOOK STORE – TRIVANDRUM, ODYSSE – COIMBATORE, OXFORD – DELHI & KOLKATA, STORY BOOK STORE – KOLKATA, TITLE WAVE – MUMBAI, WRITERS CAFÉ – CHENNAI