As the world awaits an effective cure for the ongoing worldwide pandemic, businesses all around the world continue to get affected. And while people have begun to feel comfortable in a remote workplace, there still are many industries that depend heavily on human interaction for revenue generation, primarily the Tourism and Hospitality industry. Because of a six-month lockdown and additional travel restrictions, most of the small tourism facilitators have closed shop or hibernated, waiting for the time to bounce back. Unfortunately, the same cannot be said for the hotel industry.
Our hotel industry relies upon, or relied till very recently, completely on the bookings done by an individual. However, due to the travel restrictions and hesitations, people are unwilling to travel to other places, thus amounting to almost no bookings. As a result, hotel industries have to start getting innovative, not just with the internal technical and sanitation aspect of the hotels, but also with the modes of revenue, business renovating models and marketing itself. And though travel has started at a slow and shaky pace post-October, there's still a long way to go. Nevertheless, here are a couple of things hotels can do in addition to their already in-process strategy.
Newer Revenue Streams
This is something that is already being practiced by many big and small standalone hotels and hotel chains. As the lockdowns extended bit by bit, the hotels got creative, looking out for more revenue-generating streams. And this included big hotel chains with huge reserves too.
While JW Marriott has started its own food delivery services(Marriott on Wheels), others like ITC have partnered up with food delivery services like Zomato and Swiggy, thus still remaining in touch with their customers.
Unlike several restaurants, hotels do not have to resort to selling groceries and essentials in their market areas. Hotels can remodel their vacant un utilized rooms to turn them into luxurious, socially distant restaurants. This will help their customers with the recall value of the brand and will also provide an additional revenue stream during these testing times.
Hotels can also rent out their rooms and lobbies as co-working spaces, generating more revenue than. In addition, they can also help with the laundry services, bartender on a call or even as private chef services!
Reinvent Yourself
Tough times require tougher measures. Hotels need to set up a new standard for themselves. They need to change their working models and make their work both effective and smart. And helping them do this effectively is data, which is so easily available.
Data mining and usage are one of the most useful and effective growth methods in any industry today. And with the help of analytic tools and personnel, hoteliers too can gather relevant data and use it for various purposes. This includes the usage of data for feedback, targeted marketing, advertisements and a lot of insight into the hospitality industry right now.
Hotels should start with hiring data analysts that are smart and can figure out at least a couple of steps ahead. Real-time chatbots and AIs on the website of the hotels itself could easily compile a list of grievances and hesitations that the customers have. The data could also help hotels know where people are more satisfied with the hotels and where there is an additional need to work on.
However, the usage of data isn't the only way through which hotels need to reinvent themselves. Hotels should reflect a bit on their policies, regarding both the guests and their employees. Cancellations should be as lenient as possible (or at least seem so). Previous marketing trends have proved that coupons do really well. Thus, customers can have an option to redeem their cancellation any other time.
Marketing Goes A Long Way
It was already difficult for businesses without an able marketing strategy to survive in a cut-throat competition like this. But now with the lockdown and a lot of people depending upon advertisements as their source of information, marketing is almost a huge chunk of the answer. This involves all the forms of marketing, from brand marketing to public relations to direct marketing.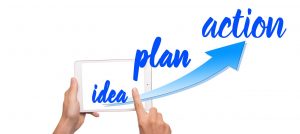 Staying in business during these times would require hotels to be in constant touch with their customers. They should thus make sure that they have enough visibility on enough platforms. This could be easily done with ads on social media. We know this is a difficult time the industry is going through, and many hoteliers would be hesitant spending their reserves on marketing. However, if you look enough, you'll understand that marketing is something that's going to keep you alive for now.
Hoteliers should also tie-up with local hospitals nearby, if possible. And market the same across all platforms. This will increase the reliability of the hotels and make customers way less hesitant. And among all of this, hotels should know better than to let their old customers out of their contact. A simple personalized mailer can do wonders for an old customer.
As travel begins slowly, demands for hotel stays are expected to rise again. However, hotels should make sure that they've utilized the lockdown period in ways that can sustain even after the restrictions are lifted. Delivery services and tie-ups by big hotel chains can continue even after the lockdown is over, provided they generate enough revenue during the period. Marketing budgets can continue in a similar manner, and the same goes for hotel policies, making smarter and more lenient.
However, the efforts of the hotels must be visible to the people. When hotels reopen, it must reflect that they have taken their time to reinvent themselves, rather than pretending that everything's going to be the same once the pandemic gets over.
Ram Gupta is a hotel management graduate. He is a certified Hotel Administrator from U.S. and MIH from U.K. He has over 40 years of sound experience in the Hospitality industry in India, Dubai, U.K, Europe and Japan and is well versed with all areas of business including acquisitions, mergers, joint ventures, diversification, strategic planning, development and operations. He has been associated with over two dozen luxury and boutique hotel projects and has launched two hotel chains in India. He is currently an independent hotel consultant and could be contacted at ramgupta@bcgglobal.com. Website: www.bcgglobal.com
HOSPITALITY INDUSTRY BOOKS BY RAM GUPTA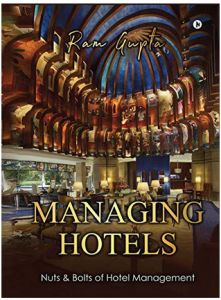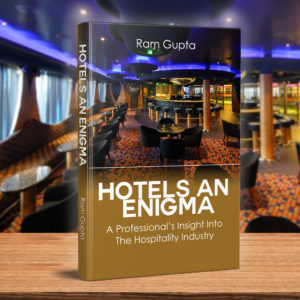 AVAILABLE FROM
ALSO ON,-
AMAZON KINDLE, KOBO, GOOGLE PLAY & i BOOKS
BOOK STORES IN INDIA
COFFEE CUP – SECUNDERABAD, CROSSWORD – BANGALORE, PUNE, JAIPUR & NOIDA, GANGARAMS – BANGALORE, HIGGINBOTHAMS – BANGALORE & CHENNAI, MODERN BOOK STORE – TRIVANDRUM, ODYSSE – COIMBATORE, OXFORD – DELHI & KOLKATA, STORY BOOK STORE – KOLKATA, TITLE WAVE – MUMBAI, WRITERS CAFÉ – CHENNAI