You can shout out loud from rooftops, "I want to Lose Weight," or "I want to Get Slim" but unless you go about it in a practical manner, nothing much is going to come of your efforts.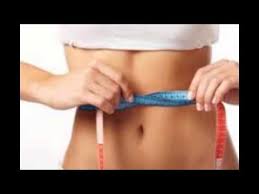 The key to sustainable weight loss isn't in crash diets or starvation diets. What you actually need to do is acquire healthy eating habits that you can follow for life. Your diet should be healthy, nutritious, and well balanced. If anything needs to be cut out from your life it is junk food or overly processed foods that have very less or next to zero nutritional value. Your diet should accelerate your metabolism forcing your body to burn that ugly fat.
The reason why people reach out for junk foods is because they taste great, are quite cheap, and seem to satisfy hunger pangs. But, if you look around, there are loads of foods that can do all this without adding to the inches on your waistline. Look for a substitute for those unhealthy foods. You won't starve, you won't deny yourself anything and you will transition into a healthier lifestyle. Now here's a weight loss diet you are going to love!
Instead of having high-sodium, high-fat butter, cheeses, and other dairy, go in for products that are lower in sodium and fat, such as cottage cheese, natural peanut butter and almond butter; fat-free ricotta cheese; and milk or yogurt from grass-fed cattle.
If you crave a drink to wash down your food, skip the soda and reach for green tea instead. White or green iced teas sweetened with natural honey are rich in antioxidants and help burn fat too.
Nobody can get by without breads in their diet. So why not replace white bread with whole wheat bread or bread made from whole unrefined grain? Not only are they healthier, they are also a tastier option.
Rice is a staple in some cultures; therefore, it's difficult to follow a weight loss diet that asks you to give it up completely. Instead of white rice have brown rice or, if you can find it in your local superstore, whole grain pilaf.
Do you begin your day with brightly packaged, high-on-sugar cereals? Are you sure that's what you want to put into your stomach first thing in the morning? Switch to whole wheat and whole grains, muesli or simply good old-fashion oatmeal. They do not have so much sugar and they are extremely filling. To satiate your sweet tooth, add some honey, raisins or fruit.
For dessert, instead of those calorie-loaded pastries and ice creams have fruit. Not good enough for you? Blend fruit and ice and make a lovely sorbet. You could also add some yoghurt and have a delicious smoothie.
Most of the alterations that have been mentioned over here are easy to bring about in your life, provided you do it gradually. And each tweak you give your diet, no matter how small it might be will go a long way in helping you lose weight. Go from "I want to lose weight" to "I have lost weight" and turned my life around for the better with wiser diet choices" in a matter of months. You will be very proud of yourself.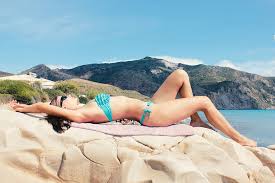 Now here is a big tip from me to all those seeking to look slim and fit. How about taking a weight loss plan that is totally done for you? A plan that has changed lives around the world. How would you feel if it works in a matter of just 7 day? Would you thank me?
Then go just right ahead and take your ready to use plan right here.