Looking to use blog commenting as your marketing strategy to drive traffic to your site and build your brand?
You have come to the right place, read here…
There are different views on using blog commenting as a marketing tool. There are the ones who feel allowing comments on their posts will encourage unsolicited spam and then there are those who feel that reader' comments provide a powerful insight on divergent views on the topic. In any case one always has the comments approval tool in their own hand, so why worry, one can always moderate comments before they get published.
I for one believe in an absolute "Yes" to comments on my posts. I believe that barring those 5% spammers, rest of the comments are generally genuine and need to be taken as honest views by serious readers. In fact I measure the success of my blog by the number of comments I receive.
This brings me to another topic, why should one comment on blogs or articles?
My views are as follows.

Firstly, consistent commenting is the best way to become popular in the commenting community leading to being recognized as a serious commentator and an expert. It gradually starts building your reputation as an author and builds your own brand.
Secondly, well thought out comments with a link to your own post is surely going to result in channeling traffic to your own blog.
Read my earlier blog for attracting traffic to your blog.
Remember to put your comments only on related blogs. No use commenting on a relationship blog if your primary offers is in weight loss niche. Commenting is a good way to drive targeted organic traffic.
Thirdly, you also derive secondary marketing benefits by commenting. What I mean is that it takes time to build your reputation for people to follow your links. However people who are looking for comments as the topic for their story are surely going to follow your links.
Considering the importance of impact that commenting can make to your own marketing, it is important to follow certain self-regulating rules and guidelines. While the list of these may run into hundreds, I am listing a few important ones here.
Guidelines for Blog Comments

Read a minimum of two blog post comments

Before you jump into commenting on the posts of any blogger, you should read comments posted there on a minimum of two posts. I read at least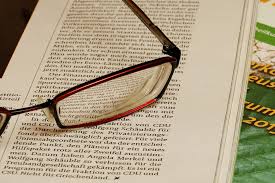 four to five blog comments before getting a grasp of the style and substance of what and how people are interacting on and with a particular author. It is important to read comments if you want your comment to stand out from the rest.
Read previously posted comments on the blog

By doing this you get a fairly good idea on the direction and substance of the readers. You get to feel the pulse of the readers and you get to know their thinking. Now it is up to you to sway with or against the flow. In any case your comment cannot be without substance and that you can only churn out if you have read the previously posted comments and the blog.

Read a couple of posts by the blogger

This is particularly important for your comment to have an impact. Unless you know the blogger as well as you know your fingers, you will not be able to induce emotional link with the blogger. Remember that you are commenting as a strategy for your own business marketing. In marketing, substance and emotional appeal play equal role. Comment with conviction and throw in a dash of emotions. Your comment will surely be noticed.
How much to comment

Recently I was reading an interesting blog by a known online marketer and I was surprised to find a comment which was perhaps longer than the post itself. I would refrain from calling it a comment. It was more of self-promotion. On the other hand just saying "great post Joe" or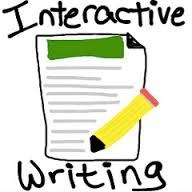 "enjoyed reading it Paul" is also no comment at all. Write a brief and insightful comment, an intelligent comment which should add value to the post while expressing your honest opinion on the topic.
Comment with your Avatar

It is important that you use your photo with the comment. Remember that one of the prime objectives of commenting on someone else's blog is to build your own brand by creating recognition. Towards this you should comment under your real name under which you post your blogs. The whole purpose will be defeated in you do not follow this basic principle.

Use of links in comments

The basic purpose of commenting is two folds, firstly to get recognition as a serious, intelligent and logical blogger who knows what he is talking about. This will create trust between you, the blogger, the readers and others who have left a comment on the post. If at all you give your link in the comment, make sure that it fits in context with your comment and use maximum one link only. You don't want to be known as a spammer.

Comment with honesty

This is very important. I sometimes read just the comments, if I notice a long comment trail. It amuses me to read the nature of comments that people post. From the first sentence you can make out that the person has no clue about the topic or content in the blog, the comments are just for the sake of commenting. Whatever you write it should be your honest opinion on the topic of the blog. Don't spoil the blog and your own reputation.

Promote your comment and the blog
It is advisable to promote your comment on social media like Twitter, Facebook and LinkedIn. The process will recognize you as a serious reader and expert on the topic and the blogger will thank you for providing him back-links. In fact, the blogger may also start visiting your blogs and make reciprocal gesture.
I have basically tried to list the most important points that came to my mind in this post. Commenting for marketing your own brand is a proven strategy for success. You have to have patience and work persistently on it. I would recommend that for fast results one should leave comments on at least 7 to 10 posts a day. The results will soon start showing in form of increased traffic to your own blog.
For your blogging success!