Automation has emerged as one of the hottest trends in the hotel industry in the past few months. From AI concierge to robotic butlers to fully automated rooms, hotels have been embracing a wide range of technology offerings to enhance and revolutionize guest experience.
To my mind, technology plays a really important role in hotels of today. But there's no point in onboarding technology for the sake of it. While automation plays a vital role in guest experience, its ultimate goal is to complement the human element and build meaningful relationships. And here are some ways it's doing just that.
A Digital Welcome
Redefine guest experience by letting them skip the hassles of front-desk check-ins. Offer keyless, card-less check-in that allows them to go straight to their room after a long journey.
Automating the check-in system will not only be appreciated by your guests but it will also leave your staff with ample time to interact with the guests. If done right, this feature can be the USP of your hotel and can contribute largely to developing a loyal customer base and help in brand building.
Instead of worrying about paperwork, focus on delivering a personalized experience that is par excellence. For instance, the moment guest enters, the drapes should be drawn, lights turned on, soothing music playing with a personalized welcome message displayed on the TV screen, all automated of course! And there, you have it, the perfect welcome!
Artificial Intelligence
The dire need to offer a unique and memorable experience to the guests is paving the way for artificial intelligence in the hotel industry. Hoteliers are now using AI in combination with automatic room features. For example, a wake-up feature, activated by the guest can trigger drawing of curtains, play soft, relaxing music, news, etc. For those of looking to elevate the experience further, focus on in-room personalization, a great example of which is Al Ain Rotana Hotel in UAE. The hotel comprises 90 rooms, each of which comes with a smart bedside console. This console enables the guest to operate the lighting and adjust the temperature as part of an automated experience. While we are on the subject of guest experience, how about a chat-bot to remind your guest to grab a meal before they begin to explore your enchanting hotel?
Mobile Concierge At Your Service
The preference for technology over human interaction for mundane tasks is quite evident, especially for the millennial generation. Therefore, a mobile concierge seems like a befitting idea. The people nowadays are eager to bypass the conventional methods of visiting or calling the front desk in favor of an automated one.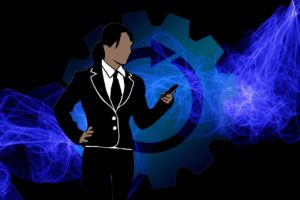 A round-the-clock concierge service that caters to more than your basic requests can serve as a two-sided function that connects the guests directly with the staff personnel needed.  Be it arranging for an airport pickup, making a dinner reservation, ordering room cleaning services, asking for fresh towels, booking a city tour, a mobile concierge can be a ground break feature to add to the list of your hotel's USPs.
Automated Feedbacks
Hotels often shy away when it comes to customer reviews. Automated reviews allow the hotel staff to bypass the face-to-face confrontation with the guests by sending pre-scheduled emails to the ones who have recently checked out. The email prompts the guest to rate their stay on the basis of several factors. This allows them to write their review in peace without being bothered by the front desk staff during check out. In case a guest gives a negative feedback, the staff can be immediately alerted, and the right actions can be taken to remedy the situation.
Voice Concierge  
Needless to say, automation is already taking over the reigns of the hospitality industry, allowing us to focus on another critical aspect, the guests.  This is the reason why more and more hotels are now offering voice concierge services. To begin with, voice concierge is a personal assistant that equips your bedside console with the ability to understand voice commands. Accommodating all the features of a concierge, it allows the guest to control lighting, room temperature, answer queries, and turn on the TV by using voice commands. It can also be programmed to greet your guests with a personalized message and describe the in-house offers. Therefore, regardless of how unfamiliar you are with the technology, all you've got to do is give voice commands/ chat with a bot.
Personalized Experience
As a hotelier, you are presented with an incredible opportunity to turn your guest's stay into a once-in-a-lifetime experience. So take the time to learn about their preferences, conduct surveys, not only before but during the stay as well. This way you can welcome them with a cup of tea from their favorite brand, set their room to a perfect temperature before their check-in, greet them with a bottle of champagne.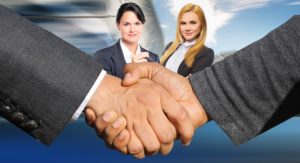 All this can be easily achieved by utilizing/harnessing the power of automation. Maintain a record of your guest's preferences and choices during the stay, for example, the cuisine they like, the type of pillows they requested, the music they played. These things give you an opportunity to let your guests know that they are valued and not just another check-in in the hotel.
The hospitality industry is on the cusp of a new era driven by automation, AI and robotics. And why shouldn't it be? Automation has substantial benefits for both hotels and guests. Guests prefer automation as it allows them to do things on their own. It offers a personalized experience and is convenient as it eliminates the need to wait for a physical staff member.
Hotels, however, use automation to save time, increase the response rate, reduce overhead cost and increase revenue. From booking and front desk operations to room services and billing, automation can convert inefficient, independent, and disconnected processes into integrated, automated and simplified workflows. Fuelled by technology and innovation, automation enhances efficiency and reliability by streamlining tasks and improving the overall structure.
Ram Gupta, the author is a hotel management graduate from India and Germany; He is a certified Hotel Administrator from U.S. and MIH from U.K. He has over 40 years of sound experience in the Hospitality, real estate industry in India, Dubai, U.K, Europe and Japan and is well versed with all areas of business including acquisitions, mergers, joint ventures, diversification, strategic planning, development and operations. He has been associated with over two dozen luxury and boutique hotel projects and has launched two hotel chains in India. He is currently an independent hotel consultant and could be contacted at ramgupta@bcgglobal.com. Website: www.bcgglobal.com
Order your copy today.