It's the 21st century and hotels that are not providing proper Wi-Fi connection are committing professional suicide. According to the Qualtrics Hotel Pain Index Study, 2017, 65% of guests cited an excellent Wi-Fi connection as the main reason for a positive experience at their last hotel stay, even ranking it higher than free food! The only amenity that ranked higher than Wi-Fi was a sparkling clean room, which was upvoted by 76% of hotel guests. It's evident that if guests don't get a strong, dependable Wi-Fi connection for all their needs, that too everywhere inside the hotel, they aren't coming back. And worse, they're likely to leave a bad review for you online.   
If you still need more convincing, here are some obvious and not so obvious benefits of having high speed Wi-Fi in hotels today:
High speed Wi-Fi brings in more footfall because guests love being online all the time, streaming videos, posting on social media, and surfing online. With super-fast Internet access, you give your guests to do anything and everything they want, from casually surfing the Internet to posting on social media to streaming content online. Who knows, they might even leave you positive reviews using your own Wi-Fi connection!
Superior browsing experience leads guests to spend more time on the premises. It's also one of the best ways to get them to visit you again. And if they spend more time on the property, they're likely to spend more on other paid services, like food, beverage, spa amenities, and concierge service.
Free Wi-Fi promotes loyalty among the guests. Good Internet speed is one of the things guests miss after leaving the hotel. Offering faster public network to returning guests as a reward for their loyalty will get you in their good books, and lead to your business prospering.

Added benefits of High Speed Wi-Fi Connectivity
Housekeeping: Thanks to Wi-Fi devices, the housekeeping staff can be notified when guests check-out, enabling them to clean the rooms the moment they become available and inform the front desk when rooms become ready for new guests.
Remote Check-in: Make the check-in process quicker by enabling guests to check-in online using their devices, and without having to wait in the reception area. The guest can even access the hotel map (complete with GPS navigation!), so that they can locate their suites and other sweet spots like the bar, gym, and swimming pool.
Concierge: By enabling your guests to get in touch with the concierge service remotely, you will be able to meet the needs of your clientele, showcase the amenities and services you offer, and establish a stronger relationship.
As you can see, there's little excuse for a hotel not to fulfill their guests' demand for good Wi-Fi. Whether you're a big player of the hospitality industry or a local B&B, if you're unable to cater to guests' expectations, your business is doomed to dive nose-down.
However, as ubiquitous and in-demand as Wi-Fi connectivity may be now, it isn't exactly simple to enforce. In fact, in the world of hacking, phishing, and other security concerns, it's easier for the hotel to go wrong than to get it right. In fact, poorly executed Wi-Fi solutions can affect almost all aspects of the hotel's business, from staffing to complaint handling.
Here are top five mistakes hotels make when it comes to guest Wi-Fi:
Insufficient Access Point (APs)
This is perhaps the biggest and most common error I've seen hotels make. Enough access points (APs) are required to sustain high-bandwidth applications like Netflix and Amazon Prime, and lack of APs on the property can cause lags in the Internet surfing experience.
Often the reason of insufficient APs is the hotel's restricted budgeted. Wi-Fi APs are one of the most expensive components of the Internet infrastructure, but installing adequate number of APs will bridge the gaps in the coverage and give you sufficient bandwidth to enhance the hotel stay experience for the guests.
Another solution to this could be to have a network that is self-organising and has artificial intelligence and machine-learning abilities. Such a network would solve many connectivity glitches, making the maintenance of the system more comfortable for the hotel. 
Limited Bandwidth
Hotels may have the best designed-network and the best hardware to support it. But, if there isn't enough bandwidth to service the entire hotel property, it leads to bad Wi-Fi experience. Sometimes, it's not your fault; getting proper bandwidth at some locations is a problem. In such case, bandwidth-shaping techniques must be employed to overcome the lack of speed.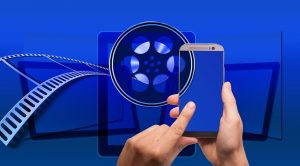 Another advisable solution would be for hotels to invest in a future-proof property. Opt for a system that works with skilled providers who can help design a network that balances cost and coverage to ensure strong guest satisfaction.
Poor In-room Signal
The success of a Wi-Fi connection, ultimately, comes down to how strong the signal is for all your guests, wherever they may be on the property. Being able to access fast wireless Internet in the lobby is cold comfort for the business travelers attempting (and failing) to making a conference call in their suite.
This is often the result of a carelessly set up wireless network that fails to take into account the effect of soundproofing materials, furniture, and electrical signals on the Internet connection. That's why having a professional installation is so crucial for hotels.
Lack of Cloud Solutions
Guests want a homelike Internet experience, where they can log onto the hotel Wi-Fi on arrival. The need of the hour demands that you deliver consistent, high-speed Wi-Fi. But the challenge is that, historically, brands have been managing their Wi-Fi needs in a decentralized manner with each property selecting its own hardware and service providers. This has made it virtually impossible to deliver consistent Wi-Fi authentically from one property to the next.
The solution to this problem is cloud Wi-Fi management. Cloud-managed Wi-Fi serves as a medium between the hotel network and other guest information systems, like the property-management and customer-relationship-management systems, making it easy to deliver exceptional guest experience. Also, the real-time dashboards allow greater visibility and control over all the properties under a brand.
High Wi-Fi Access Fee
While it's true that hotel Wi-Fi was once considered a luxury, one that was worth paying handsomely for, that's hardly the case now. Despite this, several hotels are still charging significant rates for their Wi-Fi. In this day and age, this is one of the quickest ways to spreading discontentment among the guests.
Hotels can easily deploy free Wi-Fi and generate income via other means, like promoting paid services and encouraging repeated booking, to bring in both revenue and customer satisfaction. It's a win-win situation for you and your guests. However, if it's too much of a hit for small hotels to take financially, guests don't mind paying a small amount for genuinely high-speed service, but they expect basic Internet access to be free, or at least nominally priced.
It's true; great in-hotel Wi-Fi brings bigger revenue to the business. Therefore, hotels need to look at Wi-Fi and high-speed Internet connection as an investment that brings in better returns in the future, rather than a B2C cost attached to the demand and delivery system. Apart from being a revenue-driven source, Wi-Fi is more likely to bring additional opportunities that reduce human efforts and hike monetization.A stable, secure, and high-speed network is the foundation stone for a successful hotel. Without it, the rest of the amenities can do very little to keep guests from walking away from you.
Ram Gupta is a hotel management graduate. He is a certified Hotel Administrator from U.S. and MIH from U.K. He has over 40 years of sound experience in the Hospitality industry in India, Dubai, U.K, Europe and Japan and is well versed with all areas of business including acquisitions, mergers, joint ventures, diversification, strategic planning, development and operations. He has been associated with over two dozen luxury and boutique hotel projects and has launched two hotel chains in India. He is currently an independent hotel consultant and could be contacted at ramgupta@bcgglobal.com. Website: www.bcgglobal.com
NOW AVAILABLE ON AMAZON