Setting up a Boutique Hotel?…..Here is how to….
Boutique hotels are all the rage these days as more and more travelers are showing a preference for smaller and more private properties to stay in while on their vacay. This is probably the reason why there's an upsurge in investments in boutique hotels. Given the change in travel trends, it just makes a lot of financial sense.
If you've been entertaining thoughts of investing in a boutique hotel of your own, wonderful! You're certainly on your way to making a good business decision. But it's important for you not to rush into it. There are a lot of considerations you should be mindful of before you take the plunge. Here are the top ones that come to mind
Start by giving it a second thought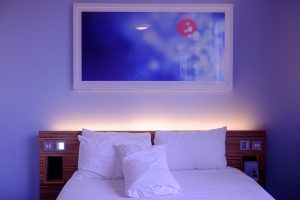 The life of a hotelier has its appeal for sure – doing up a cozy property in a charming location, entertaining high-flying guests, living a life of leisure as you sit by the pool and sip your favorite drink … it's the greatest advertising poster there could be.
But don't get swept away by such sentiments. Every investment has to be made on practical considerations and you can't lose sight of that. There's nothing wrong in wanting to live your dreams but you should be prepared for all the demands that your dream will make on you. The hospitality sector may be about providing the perfect getaway experience, but running a boutique hotel is anything but a holiday.
Have a USP and know your audience
I've come across several hoteliers who pour themselves into the details of what their establishment is going to look like. However, they have no clue about how to arrive at their USP or how they plan on driving people to their hotel. This eventually leads to a lot of trouble when it comes to getting their business off the ground. With poor footfall during the initial period, revenue takes a hit, which in turn affects profitability, not to mention your own morale.
When setting up a hotel, don't just think about details like location, interiors, the design of the rooms, and the food and services you're going to offer. You've also got to think very carefully about how you're going to set yourself apart. What's your unique identity? And how are you going to market your services?
Don't forget that the hospitality industry is extremely competitive. You are one among the many boutique hotels out there and only a strong USP, backed by a stronger marketing strategy, will set you apart.
Do thorough market research
Research lays a strong foundation for your new business and stepping into it without doing your due diligence is the easiest way to see your investment do a nosedive.
So what are the things you need to research?
Your audience, to begin with. Who are the travelers you're targeting? What is their demographic profile? What are they likely to be interested in? When do they travel? What kind of travel experiences do they like? All this research is key to creating a strong audience profile that you can use to guide your marketing efforts.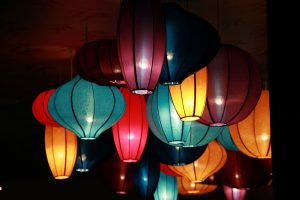 Then, you need to research the location the hotel is in. What kind of footfall does it receive? When does it see the most travelers? What are the sightseeing options around the hotel and within the city? Are there any local vendors you could tie up with? Any unique crafts or artists you could promote or unique experiences you could create? Looking into all these factors will bring you a better understanding of the area you'll be operating, along with its potential and its drawbacks.
Finally, research your competition. This should include everything from how much they charge to the services they're offering, the way they're managing their property, what they've got in their menu, and the deals and discounts they're extending to their customers. While you're at it, read their online reviews and check their social media presence. And if you can, book a few days stay in a few of the more popular hotels in the area to get a real feel of what they're offering. Closely investigating your competitors will help you learn from what they're doing right while making a note of the gaps in their service that you can fill in your upcoming establishment.
There's a very popular saying that comes to my mind: "Well begun is half done." If you cover your basics before taking the plunge into becoming a hotelier, you'll find that you'll be better prepared for what lies ahead. And while we have no control over unforeseen circumstances, there's no excuse for not being prepared for common obstacles in the business. So do your homework before embarking on the journey to fulfilling your dreams. All the best!
Ram Gupta is a hotel management graduate. He is a certified Hotel Administrator from U.S. and MIH from U.K. He has over 40 years of sound experience in the Hospitality industry in India, Dubai, U.K, Europe and Japan and is well versed with all areas of business including acquisitions, mergers, joint ventures, diversification, strategic planning, development and operations. He has been associated with over two dozen luxury and boutique hotel projects and has launched two hotel chains in India. He is currently an independent hotel consultant and could be contacted at ramgupta@bcgglobal.com. Website: www.bcgglobal.com
Latest Book By Ram Gupta: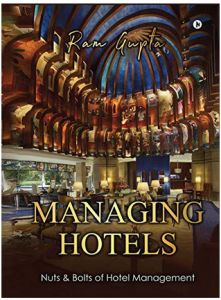 Buy From:
ALSO ON,-
AMAZON KINDLE, KOBO, GOOGLE PLAY & i BOOKS
BOOK STORES IN INDIA
COFFEE CUP – SECUNDERABAD, CROSSWORD – BANGALORE, PUNE, JAIPUR & NOIDA, GANGARAMS – BANGALORE, HIGGINBOTHAMS – BANGALORE & CHENNAI, MODERN BOOK STORE – TRIVANDRUM, ODYSSE – COIMBATORE, OXFORD – DELHI & KOLKATA, STORY BOOK STORE – KOLKATA, TITLE WAVE – MUMBAI, WRITERS CAFÉ – CHENNAI