Social Distancing… Or Is It Physical Distancing, A Point of View?
If there's one universal message going around in the world right now, it's that everyone needs to stay at home and avoid physical contact with other people at all costs. We're calling it 'social distancing', and you'll see everyone, from major news channels to your next door neighbor, adopting this term in their daily language. I don't think there's anyone on this planet who remains unaware of this term anymore.
However, is this really the term we should use? Should we really 'socially' distance ourselves? With the spread of COVID-19 showing no signs of slowing down, it's more important now than ever for us to get in touch with our social lives and keep connected to others so we don't feel isolated. In such times, the phrase 'social distancing' could be misleading.
Why do I say that? Because the word 'social' itself has come to be associated with something entirely different these days
At one point of time, the word 'social' meant going out with friends, meeting new people, or generally being outside and enjoying our lives. While that's true to some degree, it's undeniable that there's been a huge cultural reset in the past couple of years.
Take the word 'social' itself. Hasn't it become natural to immediately complete the term with 'media' as soon as you hear it? Being social has become synonymous with social media. Updating your Instagram story to keep your followers in the loop in your life, tweeting out little tidbits from your day on Twitter, and interacting with millions of people online… it's become a natural and essential part of our lives. And these days, to limit the definition of 'social' to just those old-fashioned get-togethers, dinner dates, or parties would be remiss of us, don't you think?
Here's what I propose: Physical Distancing
Governments and organisations all around the world are urging their citizens to stay at home with only their close friends or family and avoid large crowds or social events that might lead to further spread of the virus. While I agree with this approach, I do believe that the term 'physical distancing' is more suited to the occasion.
Think about it. Isn't that what we're essentially doing? Creating a physical distance between each other for the sake of our (and their) safety and wellbeing. Besides, the term 'physical distancing' conveys immediately what we're supposed to do with absolutely no room for misunderstanding. You tell someone to physically distance themselves from you, and they'll keep themselves at a greater distance from you. Ask people to socially distance themselves from you and you might not get invited to their son's marriage (once this lockdown is over, I mean!).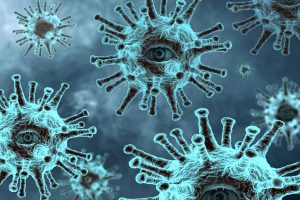 Jokes aside, there's yet another reason why we should be mindful of the terms we're using. While physical distancing is essential to keep us safe from the novel coronavirus, we actually need 'social proximity' to keep us sane amidst this lockdown.
Before you open fire on me, hear me out.
I Feel What We Absolutely Should Not Do: Social Distancing
Humans are social beings. Even those who say they don't like to be as socially active as the average extrovert would admit that they would eventually go insane without any form of social contact. Especially in times when our anxieties are running high, a gentle hug, a hand to hold, or a heart-to-heart talk with a loved one are often our best sources of comfort. But alas! Physical distancing makes that impossible.
However, instead of completely isolating ourselves from the outside world and going crazy inside our homes, we need to find different ways to stay connected with each other. Without some form of camaraderie and feeling of being connected, a sense of loneliness can creep into our subconscious mind, which can take a toll on our wellbeing.
It's definitely not good to isolate ourselves in these times. In fact, this is the time to use the tools we have at our disposal and find newer ways to interact and connect with each other…you know, be social with each other.
Being 'Social' in the Midst of a Pandemic
The past few weeks have been tough on everyone, but we've seen the world coming together like never before. At the forefront of this is social media. Whether it's through apps like Zoom and Houseparty for video calls or finding unique ways to keep ourselves entertained at home, social media is making a variety of social interactions possible.
Artists are holding live concerts from their homes, and virtual events have cropped up everywhere. Many of us are using this time to learn new things online or revisiting old hobbies. And it's not just entertainment. We're using social media to power a social movement in the midst of all this. Young people are volunteering to deliver groceries for older people who might be living alone, funds are being set up to aid relief causes for the less fortunate, and all over we're hearing inspiring stories about individuals doing their bit in getting through this pandemic together.
These kinds of social interactions are doing more than just uplifting our spirits. They're expanding the boundaries of our four walls and helping us virtually escape the confines of our homes and travel the world. Instead of feeling lonely, useless or depressed, we're able to find new ways to add meaning to not just our lives, but that of others. And it's given families so many different ways to bond with each other, even if they're separated by physical distance. And we really have social media to thank for all this.
Now, I am sure you're going to think of all this niggling over phrases as a whim. But I'm old fashioned and I believe that words are important and the messaging behind them should be clear. I admit that social distancing probably borrows from the word 'social' as we used to understand it before, which stood for socializing and mingling with people. But given that the word has grown to mean so much more in the 21st century, we should reconsider its use as well, shouldn't we? Especially when the phrase 'physical distancing' is abundantly clear in what it wants to convey.
Having said that I am well aware that habits once formed are difficult to change and now that social distancing has caught on. So I'm ready for a compromise. How about we embrace the spirit of social proximity while we follow the rules of physical distancing. We now have the tools and the fortune of being able to stay connected and bring comfort to each other, even if it's virtually. Let's take this opportunity to create stronger bonds and get through these tough times as a community; reach out to loved ones, people you might have lost touch with, and even strangers on the internet who might need a gentle ear. And of course, wash your hands and practice physical distancing at all times!
Ram Gupta is a hotel management graduate. He is a certified Hotel Administrator from U.S. and MIH from U.K. He has over 40 years of sound experience in the Hospitality industry in India, Dubai, U.K, Europe and Japan and is well versed with all areas of business including acquisitions, mergers, joint ventures, diversification, strategic planning, development and operations. He has been associated with over two dozen luxury and boutique hotel projects and has launched two hotel chains in India. He is currently an independent hotel consultant and could be contacted at ramgupta@bcgglobal.com. Website: www.bcgglobal.com
HOSPITALITY BOOK BY RAM GUPTA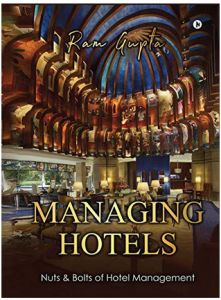 AVAILABLE FROM
ALSO ON,- 
AMAZON KINDLE, KOBO, GOOGLE PLAY & i BOOKS
BOOK STORES IN INDIA
COFFEE CUP – SECUNDERABAD, CROSSWORD – BANGALORE, PUNE, JAIPUR & NOIDA, GANGARAMS – BANGALORE, HIGGINBOTHAMS – BANGALORE & CHENNAI, MODERN BOOK STORE – TRIVANDRUM, ODYSSE – COIMBATORE, OXFORD – DELHI & KOLKATA, STORY BOOK STORE – KOLKATA, TITLE WAVE – MUMBAI, WRITERS CAFÉ – CHENNAI