Having a small hotel? Wondering to run the hotel profitably?…here is your answer how to….
Running a hotel is hard; running a smaller hotel even more so. While all hotels focus on profitability, smaller hotels tend to have more problems when it comes to driving bookings. That's why when reservations are few, they have to consider other options to stay profitable. The key lies in balancing service and sales – the former to keep existing customers happy and the latter to draw in new ones. Here are a few strategies that will help you run your boutique hotel more profitably, despite its smaller room count.
Look Beyond Revenue Per Average Room (RevPAR)
A lot of hoteliers calculate RevPAR, which they believe is an indicator of how well they're doing. However, this metric is only indicative of how much the hotel is earning, not how much it's spending. A better metric would be gross profit per available room (GoPPAR), which takes into account both your expenses (housekeeping, energy consumption, etc) and your revenue (room service, other packages offered to guests). This gives you a complete picture of how your hotel is performing while also helping you identify the factors that determine your bottom line.
Upsell Additional Services
If you think that raising the room tariff is the only way to increase profitability, think again. Higher room rates are likely to drive down occupancy, but by having a clever upsell strategy, you can increase your bottom line. Complimentary breakfasts, free airport shuttles, romantic dinner packages, discounted spa sessions, and room upgrades for a nominal price can increase the value of a guest's stay in your hotel. This way, even if they are staying for only a limited number of days, he can be persuaded to spend more during the course of his stay.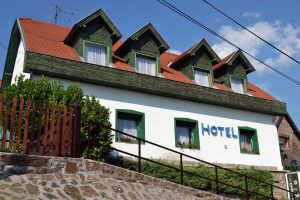 Lower Your Guest Acquisition Costs
In any hotel, 15-25 per cent of the revenue goes towards acquiring guests. This can be a huge drain on the profits, especially if you have a smaller property. While it's extremely difficult to keep guest acquisition cost in check, having a proper system in place for collecting and storing your guests' data and creating profiles that will guide your outreach efforts will go a long way.
Targeted marketing will yield better results, driving down your guest acquisition cost. It will also help you get better at forecasting the availability and rates of a room, depending on high and low travel seasons. When a hotel is able to accurately look forwards and predict the trends, they will have a much easier time preparing for it.
Finally, reduce the possibilities of regrets (defined as when a guest cancels a reservation) and denials (when the hotel has to turn a guest away). Both can be bad for a hotel, which can force them to lower their room tariffs. To reduce regrets and denials, invest in a good booking engine and make it easier for guests to make a reservation. This will boost their overall satisfaction and they won't mind paying even full rates for the experience of staying at your hotel.
Consider a Customer Referral Scheme
Anyone who's been in the hotel business for even a short while understands that word of mouth is a great marketing tool. If your guest recommends your hotel to someone they know, why not incentivize the process with a customer referral scheme? You could send them a promotion code, which will give them a discount on their next stay. This is a great incentive to encourage repeat customers while thanking your guests for thinking of you and talking positively about you. If you think that a discount coupon is not likely to be appreciated, you could curate a beautiful goodie bag (such as travel-sized pouch of your toiletries, a travel bag) and ship it to them.
Cater to Overlooked Audience Segments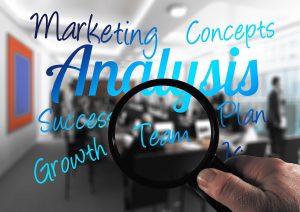 Many hotels have very fixed audience segments that they cater to, such as millennials, business travelers, or families vacationing together. But there are several other audience segments that are often overlooked or forgotten. For instance, there aren't many hotels that cater to the specific needs of solo women travelers or families traveling with their pets. Then, there are some vacationers who demand peace and quiet during their getaway and prefer to stay in child-free hotels. Can you customize your hotel's offerings to suit these audiences? If yes, you could make that your USP and drive in bookings from travelers who are often sidelined.
As you can see, there are several ways in which you can drive sales in a small hotel, without necessarily being limited by the number of rooms you have. It's all a matter of thinking out of the box and getting creative. For instance, during lean periods when room bookings are anyway quite low, consider alternative ways of using your hotel.
Host bachelor / bachelor parties, lease it out to corporate for their training and team building sessions, consider advertising it as a beautiful venue for pre or post-wedding photo-shoots. At other times of the year, offer some of your choice products, like those plush towels and in-demand toiletries, on sale. During the festivals and special days like Christmas or Valentines, you could ask guests if they'd like their room to be decorated (at a nominal cost, of course) to reflect the season cheer. With these clever strategies, you will never have to be limited by the number of rooms when determining your profitability.
Ram Gupta is a hotel management graduate. He is a certified Hotel Administrator from U.S. and MIH from U.K. He has over 40 years of sound experience in the Hospitality industry in India, Dubai, U.K, Europe and Japan and is well versed with all areas of business including acquisitions, mergers, joint ventures, diversification, strategic planning, development and operations. He has been associated with over two dozen luxury and boutique hotel projects and has launched two hotel chains in India. He is currently an independent hotel consultant and could be contacted at ramgupta@bcgglobal.com. Website: www.bcgglobal.com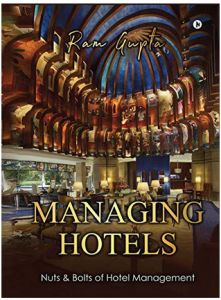 Available from:
ALSO ON,-
AMAZON KINDLE, KOBO, GOOGLE PLAY & i BOOKS
BOOK STORES IN INDIA 
COFFEE CUP – SECUNDERABAD, CROSSWORD – BANGALORE, PUNE, JAIPUR & NOIDA, GANGARAMS – BANGALORE, HIGGINBOTHAMS – BANGALORE & CHENNAI, MODERN BOOK STORE – TRIVANDRUM, ODYSSE – COIMBATORE, OXFORD – DELHI & KOLKATA, STORY BOOK STORE – KOLKATA, TITLE WAVE – MUMBAI, WRITERS CAFÉ – CHENNAI