A little over a decade after its launch, Airbnb has now become a prominent name in the hospitality industry. With a business model that connects travelers directly to the community, the company redefined travel experiences around the globe. Over the years, they have also contributed to the communities by launching remarkable campaigns of help and support in times of distress. Encouraging hosts to open up their homes free during natural disasters like Hurricane Sandy (2012) or Nepal earthquake (2015); supporting people affected by Pulse nightclub shooting (2016), launching a medical stays initiative (2018) or offering front line stays to Covid-19 first responders.
From facing an existential crisis earlier this year to a remarkable comeback, Airbnb is yet again a significant story of resilience and recovery. It has responded with the pandemic relatively well as compared to other service providers. Leaders of the hospitality industry can certainly take pointers from Airbnb on how to bounce back from the pandemic.
Monitor trends, assess changes and adapt quickly
In the wake of the pandemic, countries worldwide imposed travel restrictions and banned international flights. Airbnb not only assessed the situation rightly, they were also the first few to create awareness about the risks of traveling during the pandemic. They also collaborated with medical experts to develop an Enhanced Cleaning Protocol for their hosts.
But the impact of the pandemic was as severe on them as any other company in the travel or hospitality industry. As the lockdowns relaxed, Airbnb's site noticed an upward trend of searches for nearby suburban and rural locations. This was a positive aspect that they did not let go of. In June 2020, they revamped their website in a matter of days. They removed all international flights, in-person experiences and cross-border travel and instead focused on domestic travel, highlighted stays within a shorter radius from the cities and long-term stays. They encouraged hosts to accept bookings for long-term stay along with flexible policies. The result? As compared to just 52% in January 2020, Airbnb's domestic business increased to 77% by September 2020.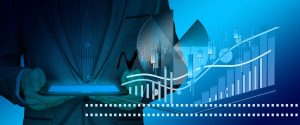 Find solutions without losing focus on the core philosophy of your business
Airbnb calls itself a "community based on connection and belonging". Over the years, they have introduced travelers to communities in remote locations away from the mainstream travel destinations. In a shareholders' letter, the founders noted that when the pandemic hit, they knew that moving forward they have to focus on what is unique about Airbnb. They returned to their roots – the everyday people who welcome travelers to their homes and provide local experiences and insider's view of a community, so that the guests feel like a local rather than a tourist. So, they scaled back investments that did not directly support the core of their host communities.
When the in-person experiences were no longer an option amidst the upsurge of the pandemic, Airbnb introduced Online Experiences. Taking advantage of its existing user base, they brought an array of activities from the various parts of the world to people's living rooms. From cooking classes to guided meditation, what otherwise was suggested as an add-on only to travelers in person became accessible to a much larger audience. Allowing free Zoom access to the hosts, Airbnb now has more than 100 hosts from more than 30 countries who are bringing their unique experiences online. With virtual experiences like a visit to an animal sanctuary or field trips for parents to support after school learning, Airbnb has enabled the global community to find unique activities led by one-of-a-kind hosts – all without leaving home.
Hoteliers should definitely learn from their ideal of preserving the human connection with Airbnb's strategy of bringing hosts and community stories to the forefront. Collaborating with local communities, Airbnb continues to promote travel experiences virtually. Going online with experiences has generated revenue for both Airbnb and the host's community. In a month's time after the launch of online experiences, Airbnb saw a 3-x increase in bookings from India alone. Globally, the market value of Airbnb has boosted by more than 300 percent in nine months, despite the disruptions by the pandemic.
Effective communication is imperative
While communicating about a crisis can be challenging, it is what sets you apart from your competitors. Instead of just stating facts, Airbnb chose to make their messages more humane, conveying empathy and standing in solidarity with the industry. Their refund policies, while a boon for travelers, faced a huge backlash from hosts and to address them, Airbnb set up their newsroom, which provided detailed information about the initiatives they undertook to support their hosts; it continues to provide regular updates on their Covid-related policies. Right from the beginning of Covid-19 crisis, they involved the top management in their messaging, including CEO Brian Chesky's detailed letter when they decided to let go a quarter of their workforce in May 2020.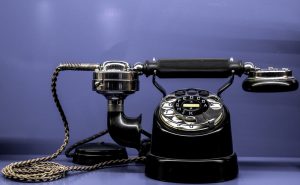 Maintaining transparency in their communications, Airbnb has been able to retain the trust of their user base as well. While it may not be possible for individual hotels to match the range of Airbnb's communication strategies, hoteliers should focus on creating engaging content instead of posting only your hotels' amenities. You could tell a heartfelt story of a staff member, a chauffeur or a local guide who has contributed towards making a guest's experience memorable, or how your hotel went an extra mile to facilitate a request from a guest in the past. Put out regular updates on how you are faring during the pandemic or how you have reviewed your operating protocols, hygiene and cleanliness guidelines and have updated guests' policies. Share the hotel's stories of dealing with the pandemic, or how you are preparing for recovery. However, while doing so, be mindful that your message is empathetic and humane and not mechanized or self-serving. The idea is to stay visible as well as memorable, so that when you reopen your guests feel connected and reassured.
So, what is the final take way for hoteliers?
The year 2020 was anticipated to be another milestone for Airbnb, with the company deciding to go public. However, the unprecedented outbreak of the Covid-19 pandemic affected its rapid pace, as it did to the rest of the hospitality and travel industry. With the market going on a standstill for months, Airbnb's revenues dropped by 80% in March. Facing the hard truth of business falling apart, it initiated cost cutting measures – 25% of its workforce was laid off, executive salaries were lowered and all capital expenditures were halted. Every building block of the company was hit by the pandemic. With the company's market value plunging by 24%, many would have assumed that the pandemic has ended the success run of Airbnb. Nevertheless, Airbnb quickly adapted to the changes, recreated itself, and reintroduced itself to millions of people. On 10 December 2020 went public with a $47 billion valuation, which is the largest travel IPO debut ever.
From the brink of collapse at the onset of the pandemic to the largest travel IPO debut, Airbnb adapted, evolved and transformed itself. With their strategic agility, they have once again positioned themselves very well in a very dynamic market. They leveraged their strength in the digital space, acted swiftly and restructured their offerings. They ensured that they remain true to their philosophy; probably the only significant change that happened was that the experiences became virtual.
Ram Gupta is a hotel management graduate. He is a certified Hotel Administrator from U.S. and MIH from U.K. He has over 40 years of sound experience in the Hospitality industry in India, Dubai, U.K, Europe and Japan and is well versed with all areas of business including acquisitions, mergers, joint ventures, diversification, strategic planning, development and operations. He has been associated with over two dozen luxury and boutique hotel projects and has launched two hotel chains in India. He is currently an independent hotel consultant and could be contacted at ramgupta@bcgglobal.com. Website: www.bcgglobal.com
BOOKS ON HOTEL INDUSTRY BY RAM GUPTA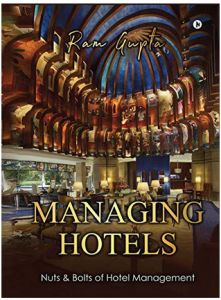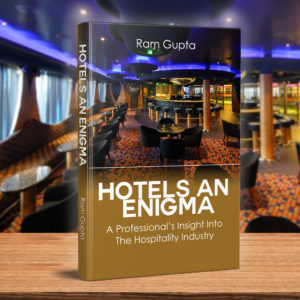 AVAILABLE FROM
ALSO ON,-
AMAZON KINDLE, KOBO, GOOGLE PLAY & i BOOKS
BOOK STORES IN INDIA
COFFEE CUP – SECUNDERABAD, CROSSWORD – BANGALORE, PUNE, JAIPUR & NOIDA, GANGARAMS – BANGALORE, HIGGINBOTHAMS – BANGALORE & CHENNAI, MODERN BOOK STORE – TRIVANDRUM, ODYSSE – COIMBATORE, OXFORD – DELHI & KOLKATA, STORY BOOK STORE – KOLKATA, TITLE WAVE – MUMBAI, WRITERS CAFÉ – CHENNAI